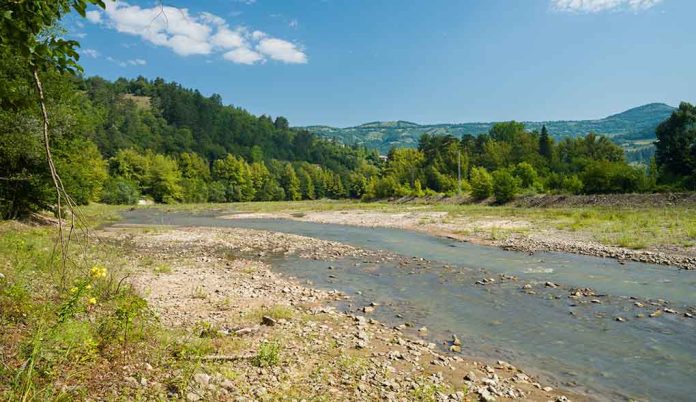 Europe in CRISIS – Experts Say It Could Be the Worst in Centuries!
(RepublicanReport.org) – There has been a renewed focus on climate change over the last couple of years, with scientists pointing to extreme weather events like wildfires in the western United States and heatwaves in Europe as evidence that human activity is damaging the planet. Now, new reports suggest Europe is experiencing a drought the likes of which it hasn't seen in hundreds of years. The effects could be quite damaging if it conditions persist.
Two-Thirds of Europe Existing in Drought Conditions
According to a recent report from the Global Drought Observatory (GDO), in conjunction with the European Commission, 64% of Europe is currently under some sort of drought notice. This includes 47% under "drought warnings," which indicate drying soil and a shortage of precipitation, and 17% under more serious "drought alerts."
The report blames this state of affairs on the "persistent lack of precipitation" across much of the continent, as well as frequent bouts of very high temperatures. The countries affected by the drought include but are not limited to the United Kingdom, Ireland, France, Italy, Spain, Portugal, Hungary, Romania, and Ukraine. Very few of the impacted regions have seen any recovery thus far.
In response to the report's findings, the European Commission stated that experts say the current drought could be the most severe event of its type in 500 years.
The current drought in Europe appears to be the worst in at least 500 years, according to @EU_ScienceHub experts.

The severe rainfall deficit is affecting crops and increasing the risk of fires.

It has also impacted rivers, affecting the energy sector and river transport. 👇

— European Commission 🇪🇺 (@EU_Commission) August 23, 2022
How the Drought Has Been Affecting Industries
A number of regional industries have suffered effects from water shortages over the last few months. Agricultural businesses are an obvious example; according to the report, large-scale producers of crops like soybeans, sunflowers, and maize have reported significantly reduced yields.
The energy industry has also taken a hit. Hydropower generators have struggled to perform as normal due to the smaller amount of water available to them. Additionally, water-based cooling facilities in power plants have also become less efficient.
Broader Impact
Aside from production losses, there have also been more visible indications of how bad things are with regard to the water supply. In Italy, for example, a barge that sank to the bottom of the River Po in 1943 became visible once again due to dropping water levels. Similar occurrences have happened in several locations along the River Danube.
Do you think this kind of drought is related to manmade climate change? If so, how do you think global leaders should address the problem in the years and decades to come?
Copyright 2022, RepublicanReport.org