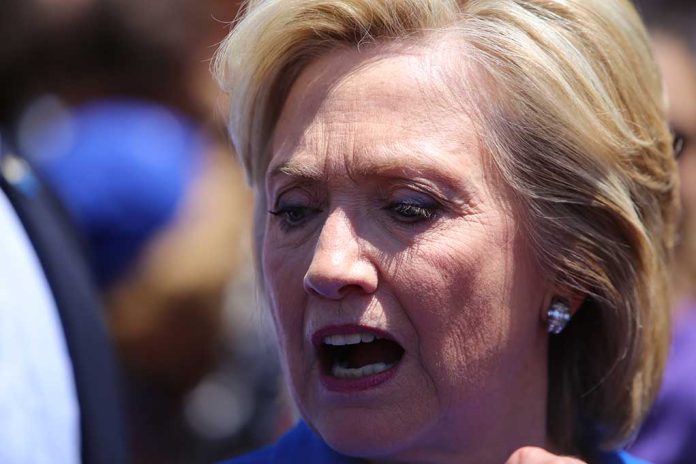 (RepublicanReport.org) – Special Counsel John Durham's investigation into the FBI probe of the collusion allegations against former President Donald Trump in the wake of the 2016 presidential election is ongoing. Despite ridicule from left-wing media outlets, it appears Americans are getting close to seeing some genuinely incriminating material from Durham's work. Last week, Durham charged a significant figure with ties to the case.
Michael Sussmann, who worked as Hillary Clinton's lawyer, was indicted for reportedly lying to the FBI in 2016. In the lead-up to the election she lost to Trump, Clinton's campaign team hired Sussmann's firm, Perkins Coie. John Durham's indictment suggests Sussmann may have knowingly promoted false claims of collusion and hid the fact he was working for Hillary Clinton's campaign team at the time.
According to Dick Morris, a past staffer of former President Bill Clinton, this could be the first step on the road to an indictment of Hillary Clinton herself. During a radio interview with John Catsimatidis, Morris speculated that Durham had executed Sussmann's indictment because the statute of limitations was close to expiring. However, he said that investigating what was going on with attorney Sussmann would inevitably lead to serious questions about Hillary Clinton's role in the collusion story.
It's time for @HillaryClinton to answer serious questions about her ties to Michael #Sussman.#Durham #DurhamReport #FakeNews https://t.co/SS0o7Nx5iA

— b00ms incoming 🇺🇸🇺🇸🇺🇸 (@HereComesDaBQQM) September 17, 2021
Commentators from all sections of the political spectrum will undoubtedly be keeping a close eye on this case over the coming weeks.
Copyright 2021, RepublicanReport.org