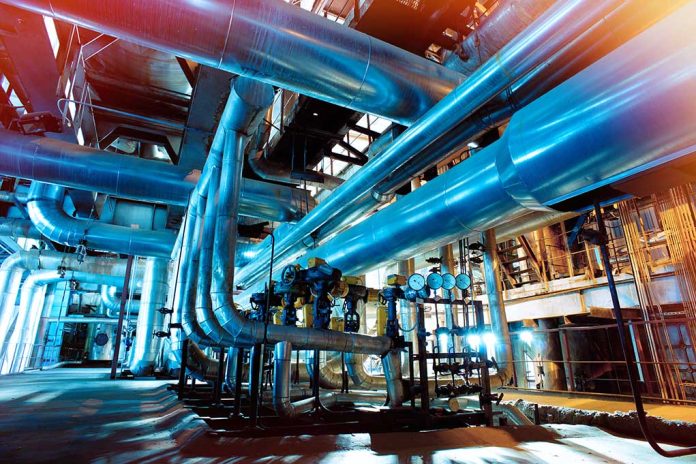 GAS SHORTAGE Alarms Sounding – Here's What To Know
(RepublicanReport.org) – As the Russia-Ukraine war progresses, Western nations that have opposed Russia with economic and political sanctions are starting to feel the pain. The Eurasian giant is the biggest supplier of natural gas to many European countries, and it appears to be threatening to stop the flow to the West. With winter just around the corner, countries in the region are gearing up for shortages.
EU Tells Member States to Cut Energy Consumption
On Wednesday, July 20, the European Commission, the seat of executive power in the EU and the bloc's most powerful governing body, published a plan for member states to respond to a likely shortage of Russian natural gas in coming months. This follows doubts about Russia's intentions regarding flows through the Nord Stream pipeline. EU leaders fear the pipeline, which was out of commission recently for scheduled maintenance, may not resume pumping gas at its previous rate while Western sanctions remain in place.
The plan appeals to member states to voluntarily decrease their consumption of gas by 15% until early next year. There was also a notice that these voluntary measures could become binding restrictions if the desired outcome is not reached. The scheme discusses ways in which countries might reduce their reliance on natural gas, such as using more nuclear energy and coal, rewarding private industry for consuming less gas, and incentivizing lower energy consumption in public buildings.
European Commission President Ursula von der Leyen admitted officials did not know how the situation would play out. However, according to Reuters, she said during a news conference that Europe needed to be prepared for a "total cutoff" of gas coming from Russia. Von der Leyen also stressed Europe's best chance of surviving a potential energy crisis was to stick together in the face of Russian aggression, and listed measures the EU had already implemented with regard to preserving its energy security.
How Big Is the Problem?
The EU reportedly gets about 40% of its natural gas supply from Russia. The rate of flow of the essential energy source this year has already been lower than normal, with officials widely blaming the Kremlin for deliberately implementing cutbacks. Moscow has denied these accusations, blaming technical issues for the reduced flow. However, Russian President Vladimir Putin has stated there is no guarantee of the gas supply returning to normal because of capacity reductions related to sanctions, implying the rate of flow could fall even further in the near future.
On July 21, news outlets reported that Nord Stream 1, began pumping again after its outage. However, while this offers some short-term benefit, it's not enough to alleviate fears about gas supplies during the winter.
Do you think the EU's efforts to implement alternatives to Russian natural gas imports will succeed?
Copyright 2022, RepublicanReport.org