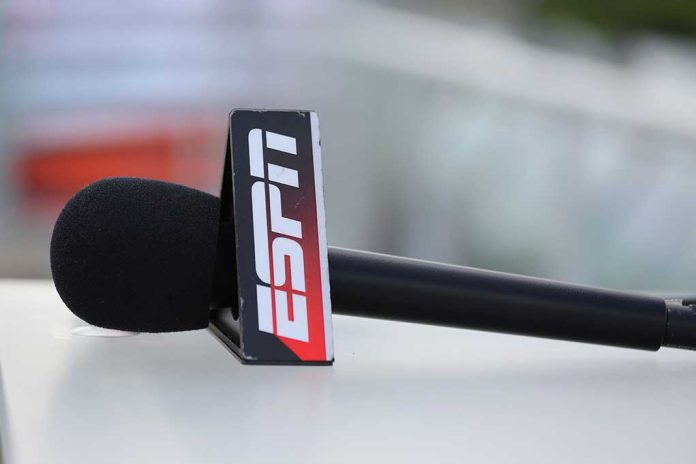 (RepublicanReport.org) – It can be unpopular nowadays to openly practice or celebrate one's religion. As American society has become more and more liberal, Christians have increasingly complained that their fellow citizens have chastised them for being open about their faith. However, not every religious person feels this pressure, and even some people in the public arena are still willing to celebrate their religion. Sports broadcaster Dan Orlovsky recently prayed while working live on ESPN as a football player was struggling to overcome a life-threatening health event.
On Monday, January 2, Damar Hamlin, a Buffalo Bills safety, collapsed on the field during an NFL game against the Cincinnati Bengals. He had completed a tackle and returned to his feet, but quickly fell to the ground again. First responders on the scene performed CPR on the player before an ambulance took him to a nearby hospital. It was later confirmed that Hamlin had gone into cardiac arrest on the field of play, but it also emerged that the emergency team managed to get his heart pumping again before he left the stadium.
The following day, Dan Orlovsky, who played as a quarterback in the NFL before getting into his current career of sports coverage and punditry, referred to the situation with Hamlin during his time on air. He discussed the "absolute tragedy" that was Hamlin's collapse, before citing the importance of prayer at difficult times. He then led his co-anchors in prayer, bowing his head and addressing God, hoping his words would "have impact."
Dan Orlovsky didn't just send off a 'praying for Damar Hamlin' tweet.

He paused during NFL Live, bowed his head, and prayed.

Powerful, brave, and genuine. 🙏
pic.twitter.com/zj98W3EaSC

— Mark Harris (@itismarkharris) January 3, 2023
On January 5, medical professionals removed Hamlin's breathing tube, and he's showing signs of remarkable progress. He even Facetimed with the team shortly after.
Do you think efforts like the one Orlovsky made to bring prayer back into the mainstream are valid in this day and age?
Copyright 2023, RepublicanReport.org