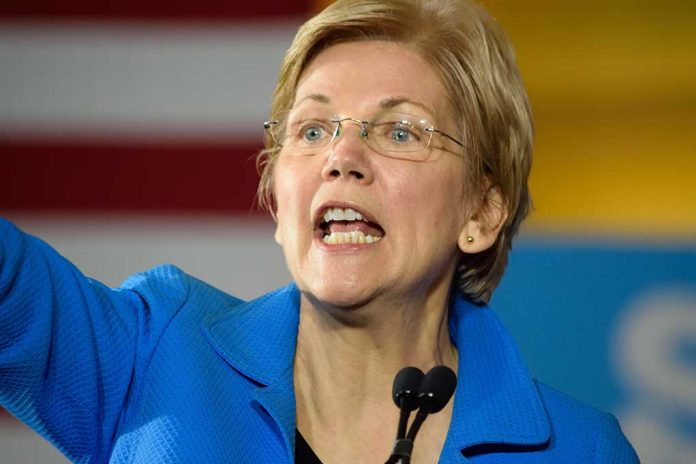 (RepublicanReport.org) – It's no secret Democrats are struggling ahead of this year's midterm elections. The Biden administration has failed to address the many and varied challenges facing the nation, and President Joe Biden's abysmal approval ratings show voters aren't impressed. Now, even Democrats are starting to publicly express their concerns about how things are going.
Liberal Senator Elizabeth Warren (D-MA) appeared on CNN's "State of the Union" on Sunday, April 24. During her slot, she warned Democrats were going to lose out in this year's elections unless they worked harder to make necessary changes in the United States.
Sen. Elizabeth Warren wrote a scathing op-ed warning Democrats about a potentially disastrous midterm election. @rkuttnerwrites weighs in on her motives and what this could accomplish. Watch Talking Politics: https://t.co/KopA44pyeL pic.twitter.com/ECCzcsA4kT

— GBH News (@GBHNews) April 25, 2022
Warren admonished her party colleagues for focusing more on talking about past achievements than working toward future goals. She used the example of price gouging, which she says the FTC should be directed to prosecute. Warren also stated the Democrats could move to ban stock trading by lawmakers and relieve student debt, adding President Biden could make these changes by himself if he so desired.
Senator Warren expressed similar ideas in an op-ed she recently wrote for the New York Times. In that piece, she focused on the budget reconciliation package Democrats have been struggling to pass for months, claiming the legislation was necessary to raise new funding through taxation.
Do you think Warren has accurately diagnosed the problems facing the Democratic Party? Or is the substance of her ideas too radical to work?
Copyright 2022, RepublicanReport.org