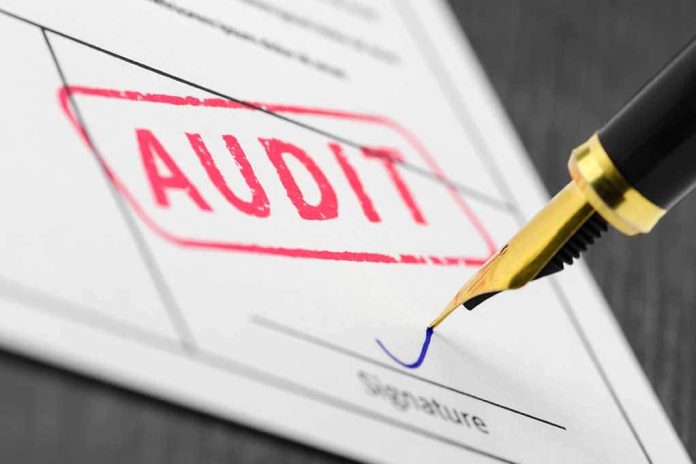 (RepublicanReport.org) – The highly politicized dispute over the validity of last year's election continues to rage in some locations across the country. Arizona is one state that's seen more than its fair share of this type of controversy, with serious questions lingering about electoral processes in Maricopa County in particular. Now, it has emerged that officials there may have broken the law.
On Thursday, August 26, Arizona Attorney General Mark Brnovich (R) confirmed the Maricopa County Board of Supervisors (MCBOS) had broken the state's election laws. The violation relates to a refusal by the board to provide materials that were the subject of a subpoena from the Arizona Senate during an election audit. Republican State Senator Sonny Borrelli filed a complaint to Brnovich concerning this refusal on August 3.
The subpoenaed items included network logs and routers. After objecting to the information request, the MCBOS failed to provide the Senate with the materials or why it would not comply with the subpoena. Now, according to AG Brnovich, the group has 30 days to provide the required information, or the Arizona Treasury will stop funding its activities until it does.
Our office just notified the Maricopa County Board of Supervisors that it is in violation of state law for failing to comply with AZ Senate's subpoena. The County has 30 days to change course or lose state-shared funds. The rule of law must be followed.https://t.co/IpJwWZmLxX

— Mark Brnovich (@GeneralBrnovich) August 26, 2021
GOP lawmakers in Arizona have welcomed Brnovich's decision, accusing the MCBOS of "obstruction" and expressing optimism about what the subpoenaed materials will uncover about last year's election.
Copyright 2021, RepublicanReport.org