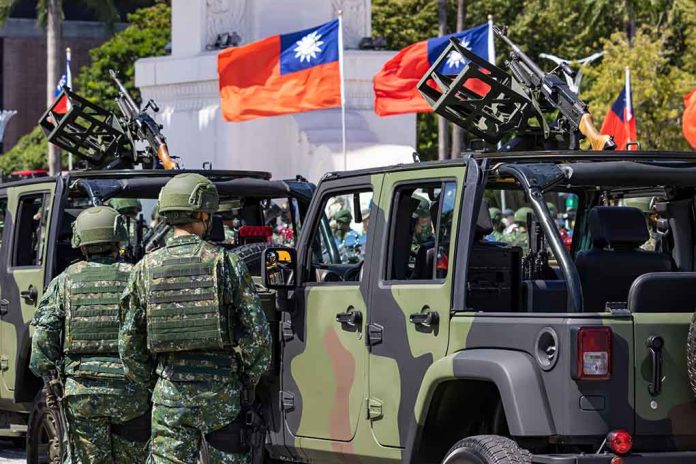 Taiwan Rocked By Weekend Earthquake
(RepublicanReport.org) – The sovereign island of Taiwan is currently facing enormous political difficulties as the Chinese Communist Party (CCP) government increasingly seeks to re-establish its direct control over the island nation. Now, a natural disaster has added to its woes. An earthquake that measured 6.8 on the Richter scale shook the island on Sunday, September 18.
The quake was the largest of several, including a 6.4 magnitude quake on Saturday, that hit Taiwan over the weekend. The worst incident caused at least one death and over 100 deaths, according to the latest reports.
The massive shaker also caused significant damage to property and infrastructure. Bridges collapsed, train carriages came off their tracks, and a number of large buildings were reduced to rubble.
A 6.8 magnitude earthquake hit the southeastern part of Taiwan yesterday. The quake derailed train carriages, collapsed bridges, and downed buildings. Taiwans's fire department said one person died and 146 others were injured. #Taiwan #earthquake
🎥: FTV / @Reuters pic.twitter.com/7QU8dhh9vh

— Trending Now (@TrendingNowCHCH) September 19, 2022
Most of the damage occurred in Hualien County, in the eastern part of Taiwan. Rescue workers rushed in to help after the collapse of a bridge and a convenience store building in the region.
In the immediate aftermath of the earthquake, there were fears it could trigger a tsunami in Japan. However, more recent reports from the US Geological Survey indicate this threat is no longer active. Late on Sunday, the Japanese Meteorological Agency lifted all warnings. It's notable though that while Japan isn't facing the effects of Taiwan's earthquake, it's currently in the path of Typhoon Nanmadol, which has prompted millions of evacuations.
Last weekend's earthquake is far from the most deadly Taiwan has ever endured. The country has faced multiple quakes in the past, including a 1999 disaster that left over 2,000 people dead.
Copyright 2022, RepublicanReport.org