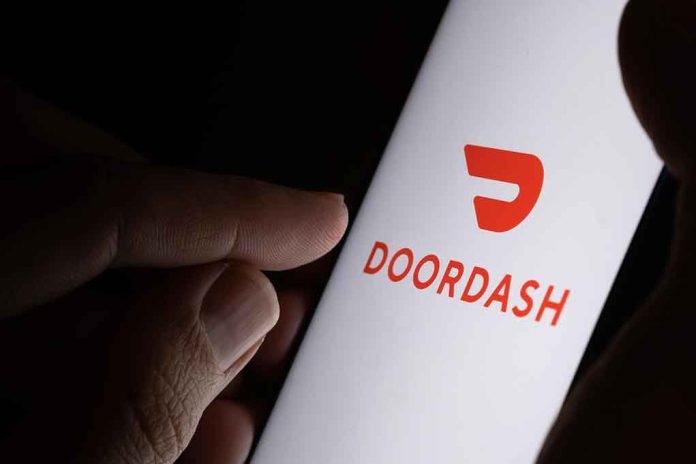 DATA BREACH Reported – Customer Information ACCESSED!
(RepublicanReport.org) – Nowadays, it's becoming increasingly common for companies to store their clients' information using online servers. While convenient, this configuration has created a trove of opportunities for cybercriminals and a world of difficulty for the businesses they target. A recent high-profile corporate cybercrime victim is the food delivery service DoorDash.
On Thursday, August 25, the company announced one of its third-party affiliates had been targeted by "a sophisticated phishing campaign." The attackers managed to compromise personal client data DoorDash had collected. However, the company insisted no "sensitive" data had been lost (such as passwords or social security numbers), and that none of the compromised data had been used for fraud. However, it's notable that the company did admit some contact and delivery information had been impacted, as well as partial card numbers.
The company said it noticed something was wrong when there was irregular activity on the network of a vendor that had access to the DoorDash computer system. DoorDash said it shut off that entity's access as soon as it noticed the issue. It's also taking steps in response to prevent this type of crime from happening again.
This wasn't the first data breach of its kind to affect DoorDash. In 2020, a similar occurrence involving a third-party service provider saw information belonging to 4.9 million people fall into the hands of online criminals.
Anyone remember the DoorDash breach? How did it take them 4 months to realise they had been victim to a data breach? What could have been done to prevent this happening or make them aware sooner?#cybertalks #cybersecurity #DoorDash #databreach #sharetheknowledge pic.twitter.com/hxoUpOwgLd

— CyberTalks (@CyberTalkLDN) June 26, 2020
Do you think stories like this will cause a loss of trust in companies that collect the information of their customers?
Copyright 2022, RepublicanReport.org