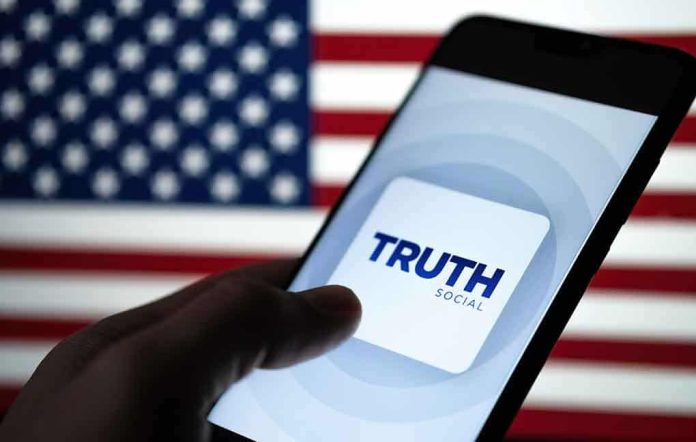 (RepublicanReport.org) – Over the last number of years, there has been a growing level of dissatisfaction with major social media platforms. Conservatives, in particular, have bemoaned the tendency of the networks to limit the reach of content they find unpalatable. However, there is one man who thinks he might have an antidote to this problem; former President Donald Trump.
Recent reports reveal Trump has made a lot of progress with his new social media network, TRUTH Social. The platform's servers are already in operation, and the network is expected to be fully up and running by the end of next month. Any aspiring user who wants to download the app and make an account should be able to do so at that point; you can currently pre-order the app on Apple's App Store.
Furthermore, the beta version of the website is already online, and Trump's own account is currently active.
TRUTH Social (beta) has dropped and President Trump is active on his own account!

The world is healing. 🙌🏻 pic.twitter.com/58klKutxay

— Liz Willis (@LizWillis_) February 15, 2022
TRUTH Social will reportedly brand itself as a rival of Twitter in terms of market positioning. It's not sharing cloud services infrastructure with any established platforms, choosing instead to build on its partnership with fellow alternative social media site Rumble.
Critics of the site have pointed out that it looks very similar to Twitter.
Will you make an account with TRUTH Social when it finally goes online?
Copyright 2022, RepublicanReport.org