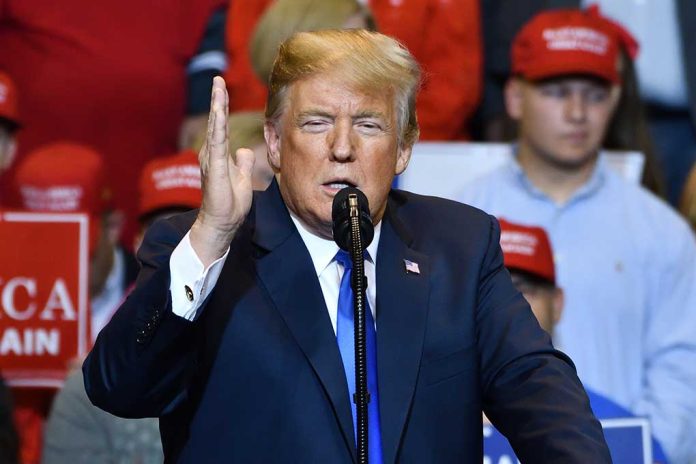 (RepublicanReport.org) – Former President Donald Trump announced that he would be seeking to win the White House in 2024 on November 15, just over a week after his party's dismal midterm performance. Since then, he's mostly remained under the radar, only releasing policy videos and offering criticism of the Biden administration. But all that's changed now as he recently kicked off his campaign by visiting New Hampshire and South Carolina, and he came out swinging.
'I'm More Angry Now': Trump Kicks Off 2024 Campaign In New Hampshire And South Carolina https://t.co/ti5LCUvdxW

— Daily Caller (@DailyCaller) January 29, 2023
Trump's lack of campaign events up to this point left many wondering if he was committed to running for office again. According to the Associated Press, Trump's first 2024 campaign event took place in Salem, New Hampshire, on Saturday, January 28.
During the state's yearly GOP meeting, the 45th President mentioned how some claimed he's "lost a step" because he wasn't campaigning or holding his trademark rallies. The former commander-in-chief followed up his comments by asserting he's angrier and "more committed" than ever.
The former president's nearly hour-long speech concentrated mainly on Biden, the crisis at the Southern Border, the fentanyl epidemic, and how Hunter Biden's laptop was deemed to be disinformation from Russia. Trump also touched on voter verification, biological men playing in women's sports, and how the military has become "woke."
After his lengthy remarks in Salem, the Republican traveled to Columbia, South Carolina, where he spoke at the state house. Trump's second speech of the day reflected the one he gave hours away in New Hampshire. During his remarks, the former commander-in-chief asserted his campaign has "huge rallies planned, bigger than ever before."
Trump's remarks come as the University of New Hampshire's newest poll shows him trailing Florida Governor Ron DeSantis by 12% despite being the only major Republican to declare his 2024 candidacy. Both New Hampshire and South Carolina are vital in primary elections and often exude influence in determining presidential nominations for both Democrats and Republicans. Perhaps Trump is attempting to get a headstart on the competition.
Copyright 2023, RepublicanReport.org