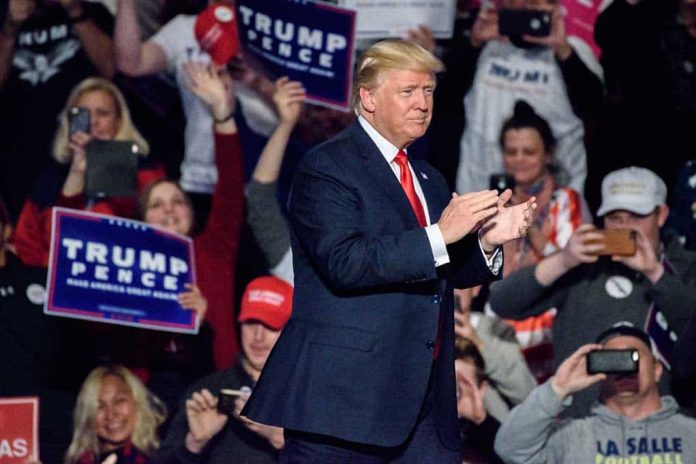 (RepublicanReport.org) – Former President Donald Trump made no secret of his continuing political ambition in the wake of his departure from the White House. He got to work endorsing the GOP candidates he felt were best suited for various offices across the nation. Now, we have new statistics to illustrate just how involved Trump has been, despite his move away from public life.
According to a Fox News article from Tuesday, September 21, the former president has now endorsed nearly 40 candidates in political races this year. Analysts have noted that it's unusual for former presidents to remain so closely tied up in the world of elections following their departure from the Oval Office.
Trump, with spate of 2022 endorsements, goes where no former president's gone before #SmartNews https://t.co/zt0agFpFqJ

— Meg (@Megresistor) September 21, 2021
Trump's endorsements have been wide-ranging. He's backed three incumbent governors for races in 2022, including Greg Abbott (R) in Texas. The former president has also offered his support to Sarah Huckabee Sanders, his former press secretary, in her bid for the gubernatorial race in Arkansas.
Statistics like these have many political commentators remarking on the likelihood of Trump's reappearance on the election circuit ahead of the presidential election in 2024. Surely a man with no political ambition would have shown far less interest in his party colleagues.
Copyright 2021, RepublicanReport.org