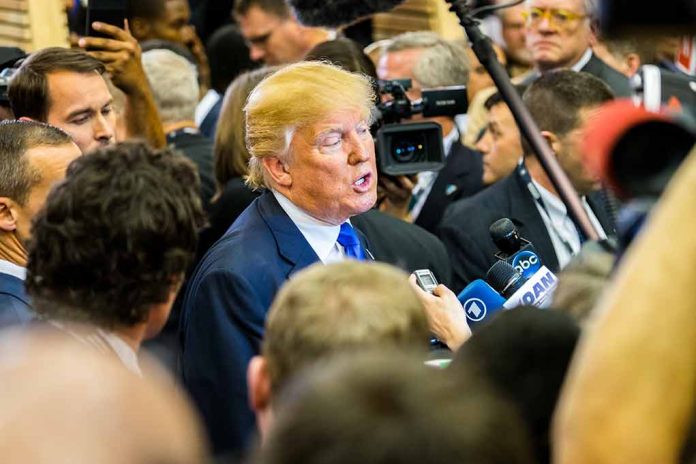 (RepublicanReport.org) – On June 8, a grand jury indicted former President Donald Trump on 38 criminal counts related to his illegal retention of classified documents at Mar-a-Lago in Florida. Part of that indictment included charges of obstruction. According to the charging documents, Trump intentionally hid classified materials from the federal government, refused to comply with a subpoena for the items, instructed his staff to play the shell game with the FBI, and had his lawyers swear that all classified documents were already turned in.
On September 7, Newsweek reported that Trump recently did a radio interview with Hugh Hewitt, where he might have given Special Council Jack Smith a condemning statement to use in court. When asked if Trump ordered anyone to move the boxes containing the classified information to hide them from the FBI, the former US leader responded that he was "allowed to do whatever [he] want[ed]." He insisted that his actions fell under the Presidential Records Act.
Trump went one step further, saying he was "allowed to do everything [he] did."
The act he's referring to clearly states that the legal custody of all presidential records immediately transfers to the archivist at the National Archives as soon as the president leaves office. Considering the FBI removed several boxes of classified documents from the Mar-a-Lago estate, he allegedly failed to abide by the regulation. As for the obstruction, that charge centers on allegations he hid the boxes from the feds and refused to comply with subpoenas.
Several legal experts remarked that Smith might use Trump's words during the interview against him while trying the case. One such person, who is reportedly critical of the former leader, said Trump's words would make a "terrific quote for the government." The former president also told Hewitt he plans to testify during the trial in his defense. Constitutional law scholar Anthony Michael Kreis told Newsweek he wouldn't let Trump "within 5 feet of the witness box." He indicated the former US leader was a "loose cannon" and there's no benefit to him taking the stand.
Copyright 2023, RepublicanReport.org