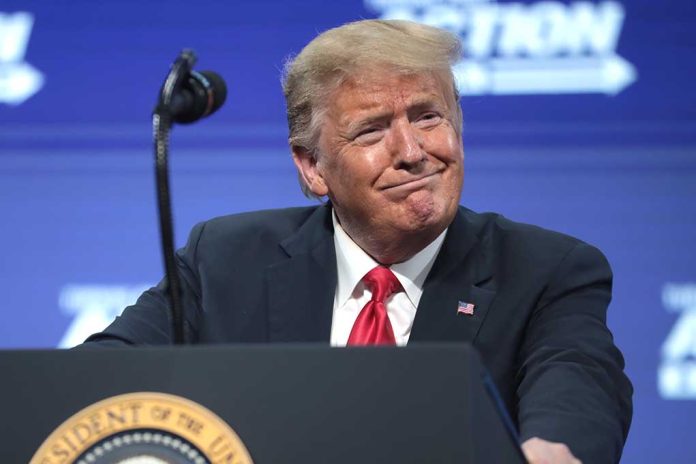 (RepublicanReport.org) – Last month, tributes poured in from political circles across America following the death of Rep. Don Young (R-AK), the longest-serving member of Congress. Young leaves behind an empty seat in a conservative Alaskan district, and former President Donald Trump has just announced his endorsement in the race to find Young's replacement.
On Sunday, April 3, Trump endorsed former Alaska Republican Governor Sarah Palin in the election, shortly after Palin confirmed her intention to run. The former president released a statement through his Save America Political Action Committee.
Thank you President Trump! Honored to have your support in our campaign for Alaska! 🇺🇸https://t.co/CrlfiG8MJn pic.twitter.com/Ne1x7nFcAa

— Sarah Palin (@SarahPalinUSA) April 4, 2022
In the endorsement, he highlighted Palin's pro-America and pro-Alaska positions, particularly in relation to energy, employment, and values. He also recalled that Palin endorsed him in his bid for the presidency in 2016 long before many others did. The statement went on to discuss the part Palin played as John McCain's running mate in the 2008 presidential election, which he lost to former President Barack Obama.
There are currently 51 candidates in the running for this election. Other top Republican competitors include former State Senator John Coghill, whose father co-authored the state's constitution, and former Assistant US Secretary of the Interior Tara Sweeney.
Do you think Sarah Palin is the right person to take up Don Young's mantle?
Copyright 2022, RepublicanReport.org