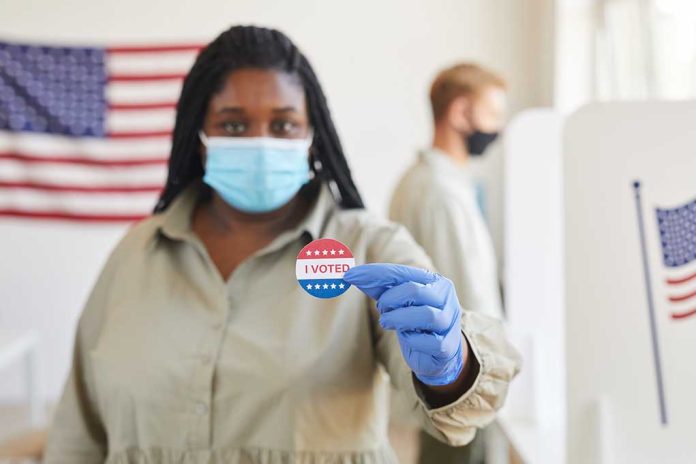 DOJ INTERFERES With State's Election Rules – Lawsuit Filed!
(RepublicanReport.org) – Republicans and Democrats remain bitterly divided over voting laws in many states across the country. GOP leaders typically want to see tighter rules when it comes to things like absentee voting and voter ID, while Democrats want the opposite, citing concerns about access. Arizona is currently the setting of a contentious dispute over a new state law setting citizenship requirements for voters.
Arizona's House Bill 2492, passed in 2022 and scheduled to take effect at the beginning of next year, would require voters to prove their citizenship prior to casting ballots. On Tuesday, July 5, the Department of Justice announced it had filed a lawsuit against the state seeking to block the implementation of the law.
BREAKING REPORT: Biden Administration Sues Arizona To BLOCK LAW Requiring Voters to Prove US Citizenship When Voting…

— Chuck Callesto (@ChuckCallesto) July 6, 2022
The DOJ claims Arizona's law contravenes the National Voter Registration Act of 1993 (NVRA) as well as the Civil Rights Act of 1993. According to Assistant Attorney General Kristen Clarke, Arizona's bill has "[turned] the clock back" on progress made toward more accessible voting for all in the United States.
Arizona already requires proof of citizenship for anyone who registered to vote more recently than 2005. The new bill would extend the same requirement to apply to every voter, potentially leaving tens of thousands of state residents ineligible to vote in certain elections.
Do you think the law is a step in the right direction?
Copyright 2022, RepublicanReport.org