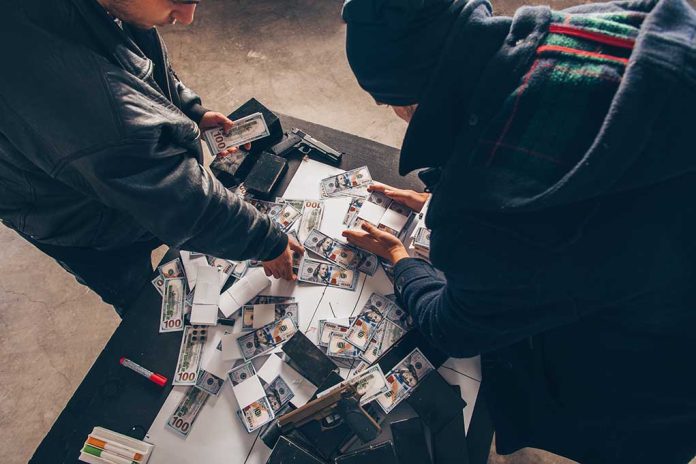 (RepublicanReport.org) – During his recent State of the Union address, President Joe Biden called out those who had defrauded financial assistance programs set up during the pandemic. He also announced his administration would appoint a chief prosecutor to investigate these crimes. Now, the administration has revealed just how costly this type of fraud has been.
On Thursday, March 10, the Department of Justice (DOJ) announced it was investigating criminal activities affecting approximately $8 billion in federal COVID-19 relief money. The DOJ also revealed it was naming Kevin Chambers as its chief prosecutor of these offenses. Chambers said there is a huge amount of data for his team to analyze, and also implied foreign operatives may have been involved in some large-scale fraud initiatives.
NEW: W/ @PeteWilliamsNBC DOJ has named Kevin Chambers to be the chief prosecutor for Covid-19 fraud. He told NBC News he's setting up teams to analyze "an almost shocking amount of data" that could bring new charges. https://t.co/OiUMzrwREK

— Sarah Fitzpatrick (@S_Fitzpatrick) March 10, 2022
The Department of Justice has already been investigating and criminally charging individuals in relation to fraud offenses involving the Economic Injury Disaster Loan program, the Paycheck Protection Program, and other pandemic-related funding schemes. Some criminals have also been involved in unemployment insurance fraud and identity theft. There have been over 1,000 federal charges of this nature so far.
Going forward, the agency has a lot of work to do to root out instances of benefits fraud and identity theft. Some of the crimes in question have been taking place across state and national borders.
Copyright 2022, RepublicanReport.org