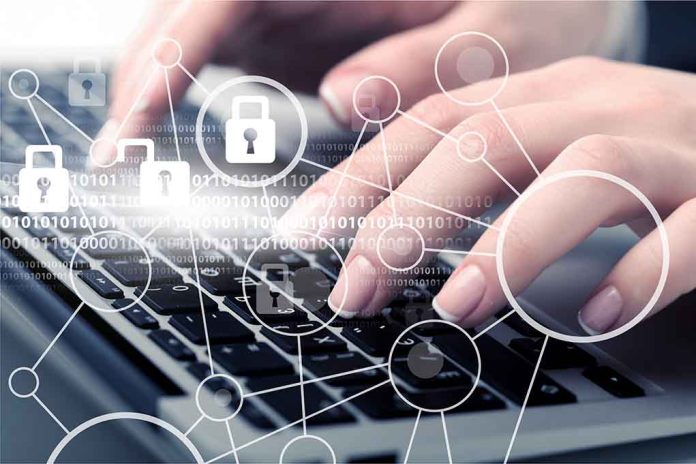 International SCANDAL – China Named Behind Attacks!
(RepublicanReport.org) – Cyberwarfare is among the most potent threats facing the United States nowadays. High-profile hacking operations, like the one that targeted SolarWinds at the end of 2020, illustrated just how vulnerable many of our key systems are to bad actors from foreign countries. That particular attack allegedly came from a Kremlin-backed group; however, hackers in other nations pose a severe threat as well.
New Report Unveils China's Cyberattacks
On Wednesday, May 4, Boston-based cybersecurity firm Cybereason published a report on a Chinese malware project it called Operation CuckooBees. The operation apparently had the backing of APT 41, a well-known hacking group associated with the Chinese Communist Party (CCP).
The report notes Operation CuckooBees conducted trillions of dollars worth of intellectual property theft. Their hacks allegedly focused on high-value blueprints for various innovations not yet patented, including military assets like fighter jets and missiles, and new pharmaceutical products like medicines to treat mental illness and obesity. Also targeted were the blueprints for large-scale renewable energy technology, such as industrial solar panels.
As the Cybereason report noted, it's very difficult to accurately estimate the economic cost associated with the loss of intellectual property. The damage the breach causes ultimately depends on the way in which attackers utilize the intellectual property they find. Cybereason also noted it's currently impossible to say how many organizations Operation CuckooBees successfully targeted with its attacks.
Cybereason also noted this type of malware attack, which they call cyberespionage, does not generate as much media attention as other types of cyberattacks. However, according to the report, it has the potential to be just as damaging.
The group reported the attacks to federal authorities, but they remain ongoing at this point.
The Winnti Group
Cybereason says the Winnti Group is among "the most prolific and successful threat actors" currently in operation. The report into Operation CuckooBees highlights a number of important details about the group's operations, including ways in which it has developed since Winnti's inception around 2010. It states the most recent attack involved the use of some "previously undocumented" strategies, such as "digitally signed kernel-level rootkits."
Not only has the Winnti Group upped its game in terms of attacking capability, it's also coming up with new strategies related to detection evasion. These techniques have reportedly helped the Winnti Group go about its business under the radar for a number of years.
Are you worried about the cybersecurity threats we currently face as a nation?
Copyright 2022, RepublicanReport.org