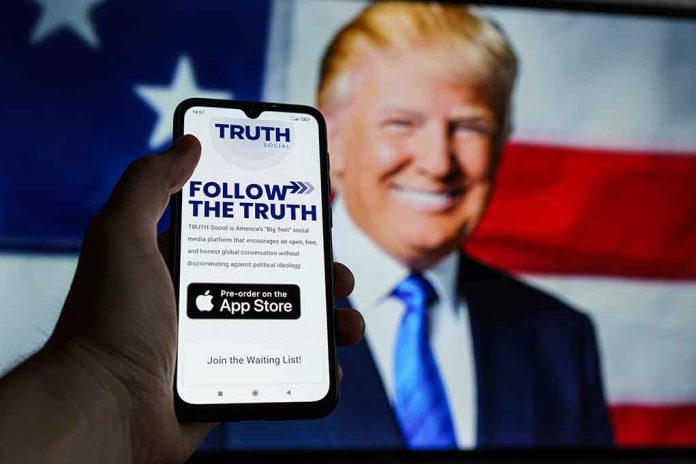 Truth Social Users Are Flocking Away, Report Finds
(RepublicanReport.org) – Former President Donald Trump has had a difficult month. Many of his preferred candidates performed poorly in the midterm elections. To make matters worse, his announcement he was running for the 2024 presidential election was met with less enthusiasm than he would have liked. Now, concerning revelations about his social media platform, Truth Social, have come to light.
According to a report from The Righting, an organization that brings conservative stories to mainstream audiences, Truth Social's number of monthly users is sliding. After its inception in February of this year, the platform gained users each month until August, when it hit a peak of just over 4 million unique visitors. However, this fell to 3.3 million in September, before dropping again to 2.8 million in October.
Trump's Truth Social Losing Hundreds of Thousands of Users Per Month: Report https://t.co/ENNGaqtYQU via @mediaite

— 🇺🇦Evan Kirstel #B2B #TechFluencer (@EvanKirstel) November 30, 2022
Other alternative social media platforms have also experienced declines in usage this year. Rumble had 6.5 million unique visitors in October 2022, down 28% year-on-year. Parler lost 65% of its unique traffic compared to last year, while Gettr shed 61%. Year-on-year data is not yet available for Truth Social's performance, as it only went online in February this year.
Do you think Truth Social's relative declining performance indicates people are losing interest in Donald Trump's message, perhaps in favor of another Republican leader?
Copyright 2022, RepublicanReport.org