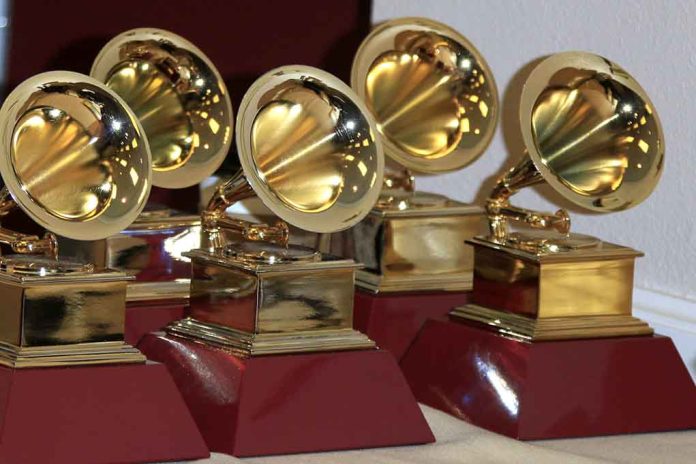 (RepublicanReport.org) – Millions of Americans recently tuned in to watch the Grammys. The awards ceremony was a historic night for the LGBTQ community. However, while a history-making pair received praise for their achievement, they also caught a lot of flak over their performance, as many Americans felt it went too far.
Sam Smith, who identifies as non-binary, and Kim Petras, a trans woman, won a Grammy for their single "Unholy." Petras became the first trans woman to win the Best Pop Duo/Group presentation award. Later in the night, the pair performed their song on stage, but not everyone was impressed.
Sam Smith dresses as the devil in Satanic performance of "Unholy" during The Grammys. pic.twitter.com/87UG92oUvM

— The Post Millennial (@TPostMillennial) February 6, 2023
For the performance, Smith wore devil horns and an all-red suit that matched the fiery display on stage. While some praised it, many Americans felt it was too demonic. One person posted on social media, admitting that Conservatives likely use the word "satanic" too much, but they thought it fit in this case, calling the performance a tribute to the Devil.
Another user claimed they had to stop watching the performance before asking why music artists seemed so obsessed with Satan. There were also viewers who criticized the presentation, declaring the Satan-loving displays were overplayed, and expressing disappointment.
In all fairness, the disgruntled viewers may have a point. There are several instances of famous people making references to the Devil. As one person noted, Lil Nas X, Nicki, Smith, and so many others appear to address these themes in their music. The question is, why? One thing is for sure, it often draws attention — usually in the form of criticism.
This year's Grammys host, Trevor Noah, put his own spin on the performance and joked about the duo's performance, acting like he was on the phone with his mother. Noah told "his mom" that it wasn't the real Satan, adding that she did warn him about Hollywood.
Copyright 2023, RepublicanReport.org