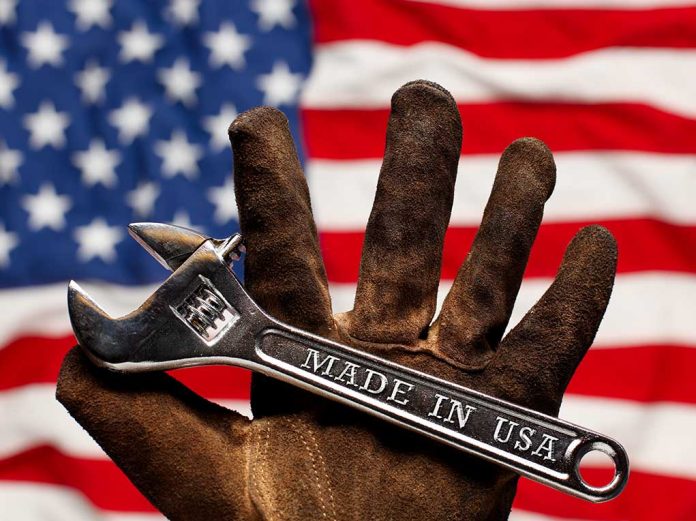 (RepublicanReport.org) – Semiconductors are crucial components in thousands of modern products. But, unfortunately, American companies are highly reliant on imports of these special critical chips, particularly from Taiwan and China. Analysts have increasingly begun worrying about this situation, and now one prominent conservative leader has stepped up and done something about it.
On Wednesday, December 5, Florida Governor Ron DeSantis (R) announced his state would invest $10 million in domestic semiconductor production in an effort to reduce American reliance on foreign chip manufacturers. The scheme will direct millions of dollars from the Florida Job Growth Grant Fund to manufacturing efforts in Osceola County.
According to the governor, the plan will provide work for 5,400 individuals in Florida, and local officials are projecting there could be tens of thousands more jobs once the infrastructure is in place.
Governor DeSantis revealed part of the motivation for this project was the reduction of America's reliance on the Chinese Communist Party (CCP) for crucial materials. He said, while Taiwan is a friend to the United States, its position was under constant threat from China, attaching a great deal of risk to any reliance on its semiconductor production.
The Chinese Communist Party steals America's technology and is a threat to the semiconductor supply chain.

I am investing funds to increase microchip and semiconductor manufacturing in Florida so that the CCP cannot hold our supply chain hostage. pic.twitter.com/ji1emvw7AG

— Ron DeSantis (@GovRonDeSantis) January 5, 2022
Manufacturing is crucial to the US economy, and in recent years, the closure of factories has impacted communities across the nation. Might ideas like this herald the start of a new manufacturing era in America?
Copyright 2022, RepublicanReport.org