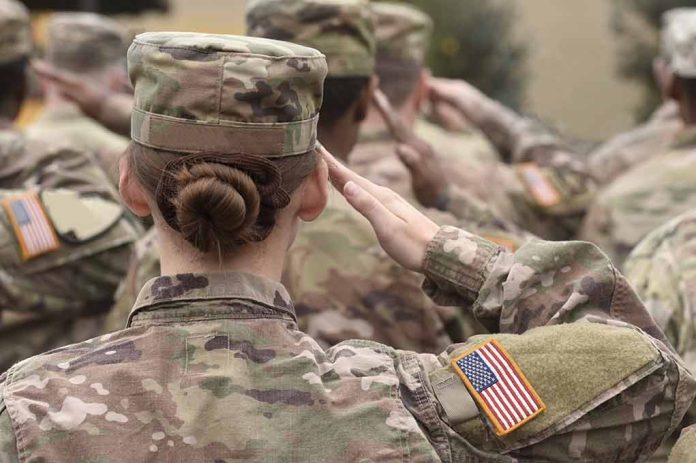 (RepublicanReport.org) – Florida Gov. Ron DeSantis (R) has stood firmly against the LGBTQ+ movement in recent years, working with his fellow state officials to draft multiple laws tackling the progressive agenda. He recently reiterated his stance during an interview with CNN's Jake Tapper, doubling down on his view that transgender ideology has no place in the US military.
Tapper interviewed DeSantis on July 18 for the latest edition of "The Lead." The governor took the opportunity to defend his numerous actions against the pro-transgender movement, breaking down his concerns and emphasizing the importance of multiple larger issues.
DeSantis begins by slamming US military enlistment numbers, adding that woke policies have tanked overall morale and "driven off […] great warriors" to the point where "recruiting levels are at a crisis." He claims Americans feel "the military [is] losing its way," allowing its focus to veer off track instead of staying "on the mission." The Florida politician adds that civilian leaders ultimately do the armed forces a disservice by pushing policies that one might typically see in "corporate America [and] academia." He notes that a person need only visit their local American Legion or VFW hall to understand the level of concern many veterans share over recent progressive changes.
DeSantis reminds viewers that individuality is one of many personal items soldiers can't carry with them from civilian life: "You do have to check that at the door." He then states that there is one other related major issue at stake — namely, how society defines the roles of individuals who identify differently from their gender assignments at birth.
The Florida governor argues that the transgender movement has limited opportunities for genetic women and forced their discomfort in locker rooms solely for the benefit of a limited few. He adds that he won't "turn society upside down" for "a very, very small percentage" of citizens.
Copyright 2023, RepublicanReport.org