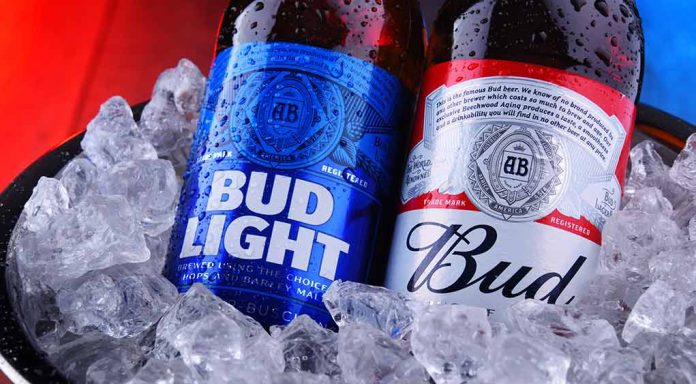 (RepublicanReport.org) – In April, Bud Light briefly partnered with social media influencer Dylan Mulvaney to promote the brand to her over 10 million followers. Some people in America were upset the company was teaming up with a transgender individual to promote their brand, subsequently canceling the beer, causing plummeting sales. Now, Florida Governor Ron DeSantis is exploring legal action on behalf of workers in The Sunshine State.
On July 20, Daily Mail reported that DeSantis sent a letter to Lamar Taylor, the interim director of Florida's pension fund. The missive said that the state must be careful regarding investments in the pension fund because the money is there for all the hard workers in Florida that will depend on "growing returns." He pointed out that Reuters reported that Bud Light "has lost its top spot in the US beer market." He further indicated that investments in the company equated to "subsidizing an ideological agenda."
In August 2022, DeSantis declared that Florida fund managers must invest in companies and other assets that bring the highest return, although that is the agenda of all fund managers around the globe. Reading his proclamation, it seems the governor aimed to prioritize growth over supporting any "ideological agenda[s]" like the environment, social issues, or in the interest of "diversity, inclusion, and equity."
While speaking to Fox News' Jesse Watters, the governor added that he could lead a lawsuit on the pension shareholders' behalf. According to DeSantis, the pension fund currently holds $53 million worth of Anheuser-Busch InBev stock — Bud Light.
A spokesperson for Anheuser-Busch responded to the controversy, stating the company takes its "responsibility to [its] shareholders, employees, distributors and customers seriously." The company assured its focus remains on "sustainable growth." MarketBeat agrees, estimating the projected growth for the company is 18.03% as of July 24. Most analysts gave the stock a Buy rating.
Copyright 2023, RepublicanReport.org