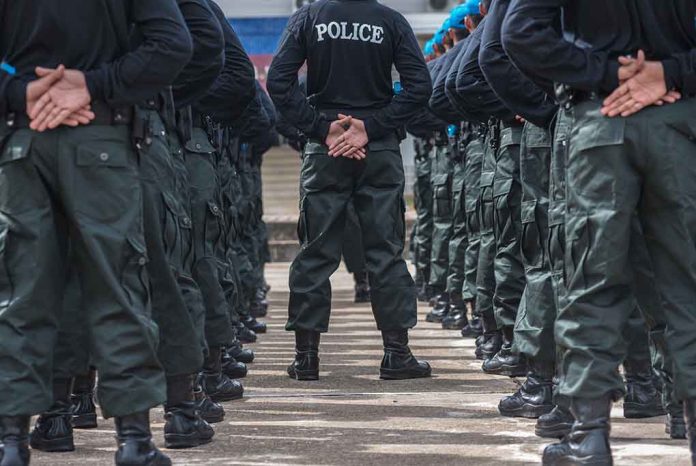 House Passes Legislation To Fund Police
(RepublicanReport.org) – Since the death of George Floyd in police custody in May 2020, some left-wing commentators and policymakers have repeatedly made calls to defund the police. But now, the Democrat-dominated House of Representatives has just passed legislation to increase funding for law enforcement agencies across the nation. Some Republicans have criticized this move as a political ploy to build support for Democrats ahead of the midterm elections.
Rep. Josh Gottheimer (D-NJ) sponsored the Invest to Protect Act and had the assistance of Republican Rep. John Rutherford (FL). That measure would release $60 million in payments for smaller law enforcement departments. According to the Associated Press, Gottheimer said when speaking of the move that you can't "defund your way to safer communities and better police departments."
I'm proud to have crafted and helped pass the bipartisan Invest to Protect Act with former Sheriff @RepRutherfordFL — a good friend and colleague — to ensure small police departments nationwide have the resources they need to fight crime and protect our families and themselves.

— Rep Josh Gottheimer (@RepJoshG) September 22, 2022
According to the Wall Street Journal, there are a few other police-related bills being pushed as well. These are sponsored by Reps. Katie Porter (D-CA), Val Demings (R-FL), and Steven Horsford (D-NV). Collectively, these pieces of legislation would fund mental-health policing units, beefed-up investigative resources for unsolved crimes, victim-support staff, and grants to aid the prevention of violence in communities.
The most progressive figures in the House Democratic caucus opposed some of the legislation. However, Reps. Pramila Jayapal (D-WA) and Ilhan Omar (D-MN) both lent their support to Rep. Gottheimer's bill.
AP News reported that some Republicans, such as Rep. Pete Stauber, criticized the motives of Democrats, saying they're only supporting law enforcement between elections are coming in November. Meanwhile, WSJ reported that Rep. Jim Jordan (R-OH) claimed "Democrats want to pretend they actually support law enforcement" as midterms draw near.
What do you think? Is this a showing of bipartisanship, or is it merely a carefully-timed political exercise?
Copyright 2022, RepublicanReport.org