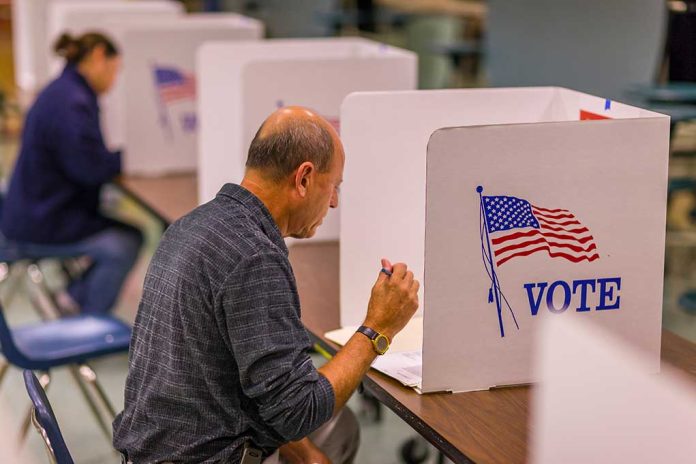 (RepublicanReport.org) – While there is a high likelihood that the 2024 presidential match-up could be sitting President Joe Biden versus former President Donald Trump, that is not the pairing that many people on both sides of the aisle are hoping for. On the Left, top Democrats have held back from speaking poorly about Biden, who sources say is likely to announce another run for the White House next month. Although, behind closed doors, it seems they are telling a different story.
On February 16, Jonathan Martin, POLITICO's politics bureau chief and senior political columnist, released an article detailing some insider conversations he had while in Washington DC recently. He wrote about how many Democrats are putting their voices behind Biden, not because they think he is the best progressive candidate, but because they do not think his Vice President Kamala Harris could stand to beat Trump if he wins the Republican primary.
Representative Dean Phillips (D-MN) told Martin that his peers are talking about the "higher risk" the party would take on if Biden did not run again. He also noted that many lawmakers do not want to speak out or endorse someone other than the current POTUS because they "are focused on self-preservation and their aspirations." Straying from expectations and tradition does not typically lend itself to a long career in politics.
Senior Democrats' Private Take on Biden: They worry a lot about an 82-year-old nominee, but fear the battle over @KamalaHarris that would ensue if he pulls out, via @jmart https://t.co/sUrQXEimll @politico

— Carla 'Bluechecked' Marinucci (@cmarinucci) February 20, 2023
Phillips also said that if Biden were two decades younger, "it would be a no-brainer to nominate him." But, he called the party's continued promotion of the president when there are alternatives out there "absurd."
While VP Harris would be a likely alternative to Biden if he chose not to run, she has not polled well among Americans over the past two years. So, other Democrats are considering if a previous superstar, such as Hillary Clinton or Al Gore, could step up to the challenge. While they are certainly alternative options, at the ages of 75 and 72, respectively, they are both still a long shot from bringing in a new generation of leadership to the party.
Copyright 2023, RepublicanReport.org