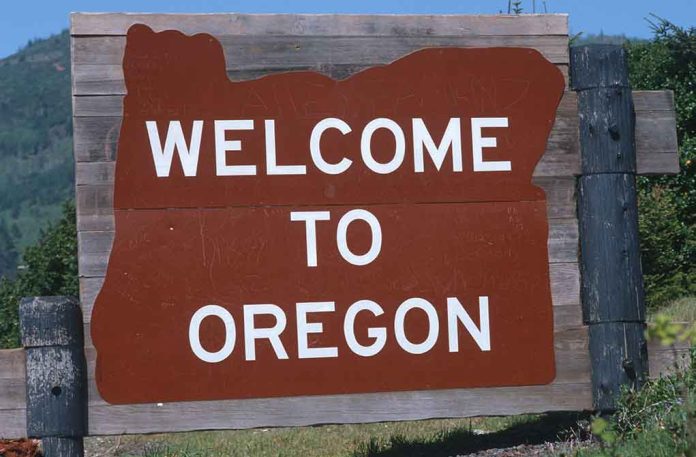 Democrats Don't Have Much Support From Oregon Voters Suddenly
(RepublicanReport.org) – Oregon is traditionally a stronghold for the Left. The state government, as well as its US representatives and senators, are overwhelmingly Democrats. In recent times, however, a murky economy with high prices and an increase in crime has some of the state's base Democrats heading for the exits.
NEW: Oregon Voters Say They've Lost Patience With Democrats on Crime, Inflation

"I don't like the Democratic approach to anything that's happening," one former Democrat said. "I want law and order."

Via @jchristenson_ https://t.co/g0lYQDwRgG

— Washington Free Beacon (@FreeBeacon) October 26, 2022
On October 26, the Washington Free Beacon published a report that included interviews with area Democrats who say they're fed up and are walking away from the party or already have. Terri, who lives near Salem with her husband, said she changed parties before the last election because she simply doesn't care for how the Left governs anymore. She wants the rule of law restored after years of policies that cater to Progressives, and she wants the Democrats to stop handing out money "willy-nilly."
Chris, a local volunteer who works with the homeless, said cops in his area are "understaffed and underappreciated." He says Portland scares him, something that was never true until recently. A study from leftist think-tank Data for Progress found Chris isn't alone; 60% of voters want the authorities to hammer down enforcement against things like public urination and homeless encampments. Aside from the crime and rampant homelessness, Chris says the housing market is also in crisis. He says it costs three times a person's monthly income to get an apartment in the city.
Copyright 2022, RepublicanReport.org