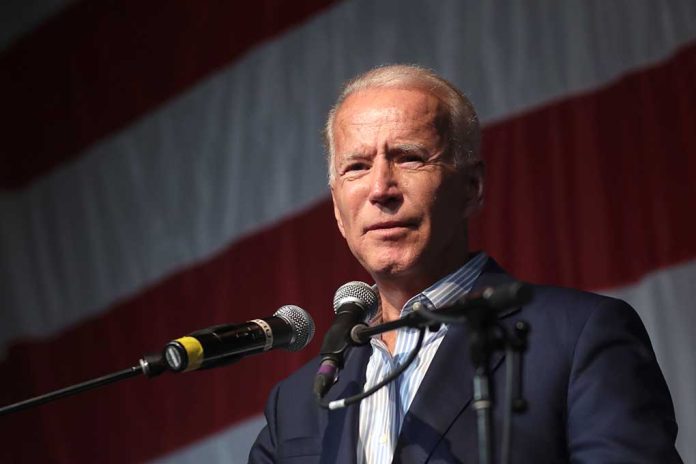 (RepublicanReport.org) – President Joe Biden has weathered many storms since taking up residence at the White House, and many Americans are of the opinion he hasn't been up to the job. His approval ratings have been well below 50% for over a year, and more and more people are starting to wonder whether he should launch another bid for the White House in 2024 or let someone else have a go. A recent poll revealed Democrats are increasingly turned off by the idea of another Biden presidential campaign.
Democrats Want Biden To Step Away in 2024
The CNBC All-America survey revealed 57% of Democrats want Biden to step away. They're not the only ones, though. Republicans are largely in agreement with Democrats, with 86% saying he shouldn't run as well as 66% of independent voters. Only 19% of overall likely voters want him to contend in the next election. The study used responses from 801 Americans collected at the end of last month.
Age is a major factor in their decision; 47% cited it as a big concern. Interestingly, this was not a major issue for former President Donald Trump, as only 8% of respondents said his age (76) was a reason why they wanted him not to run. At 80, Biden is the oldest president in US history; he would be 86 by the end of his second four-year term, should he win.
Apparent difficulties with his cognition are another issue; studies have shown over half of Americans would like to see the president take some form of test to confirm his mental acuity. Data also reveals around 80% think Biden is cognitively deficient in some way. The president was gaffe-prone before making it to the Oval Office and has since committed dozens of embarrassing fumbles over the last two years.
Who Might Take Biden's Place?
Vice President Kamala Harris would be an obvious candidate to represent the Democrats in 2024 if Biden chooses to not run. However, she's even more unpopular than he is, so there are serious questions hanging over her electability.
Former Georgia Governor Stacey Abrams (D), who lost a re-election bid for that position earlier this year, is also being touted as a potential candidate. Transportation Secretary Pete Buttigieg, who ran for the nomination in 2020, is another likely candidate if Biden steps away. Other names that could be seen in a primary battle include Senator Amy Klobuchar (D-MN), California Governor Gavin Newsom (D), and Rep. Alexandria Ocasio-Cortez (D-NY).
Who do you think the Democratic candidate will be for the White House race in 2024?
Copyright 2022, RepublicanReport.org