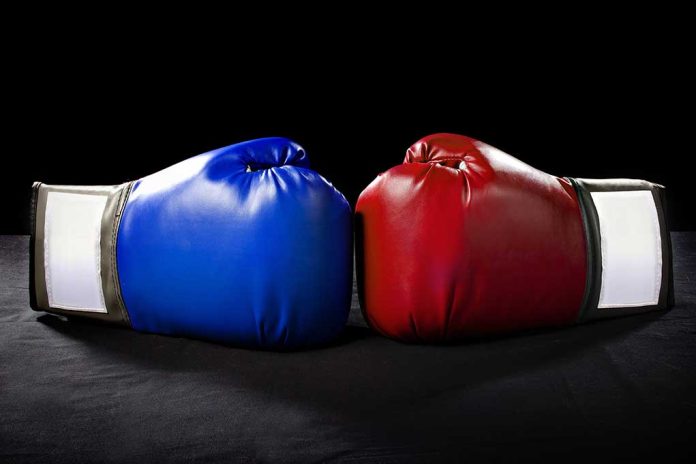 (RepublicanReport.org) – As Americans look towards the 2024 presidential and congressional elections, there are many hot topics that citizens can weigh in on with their vote. Each candidate will share their views on top issues, from security at the southern border to the size of the federal government and abortion rights. While some states are relatively predictable in how they will vote, North Carolina is not. Now, Democrats are preparing to turn it blue before 2024.
North Carolina Congress Overrides Governor's Veto
Late in the evening on Tuesday, May 16, the North Carolina General Assembly overrode Governor Roy Cooper's (D) veto for a bill, now law, banning most abortions after 12 weeks. Previously, state law prohibited terminations after 20 weeks. This vote happened after the Democratic state leader traveled around the state for days trying to convince just one Republican not to vote to override his veto.
Democrats are now hoping they can rally women who support abortion rights to join the Left ahead of the 2024 election in order to swing the state blue. However, with the state's voting history, that may be a bit tricky to do.
North Carolina's History of Supporting Trump
In 2016 and 2020, North Carolina voters chose Donald Trump over his competition. In the first election, he beat Hillary Clinton by 3.6% and in 2020, the 45th president had a 1.3% margin over Joe Biden. The state also has two Republicans in the US Senate. Yet, Cooper, a Democrat, won his election in both 2016 and 2020. In fact, North Carolina voters have picked a Democratic governor in every election since 1992, with the exception of 2012.
State Senator Rachel Hunt (D), who is hoping to win the lieutenant governor race in 2024, recently told the Washington Examiner she believes the newly passed law "was unnecessary and confuses a complicated process." With this, she feels even "moderate Republican women" may choose to side with Democrats in order to protect their abortion rights.
The Nation Battles Over Abortion Rights
Just after the North Carolina Congress pushed the abortion bill into law, the White House released a statement calling the bill "dangerous" and "out of touch with the majority of North Carolinians." The administration vowed to keep fighting for abortion rights. While Democrats rally against the move, Republicans and those who believe in a child's right to life have praised the bill and shared their excitement that the legislature is protecting the unborn.
Looking forward to 2024, North Carolina may play a critical role in the make-up of the House and Senate. Could it and the heated topic of abortion even cast the deciding vote?
Copyright 2023, RepublicanReport.org