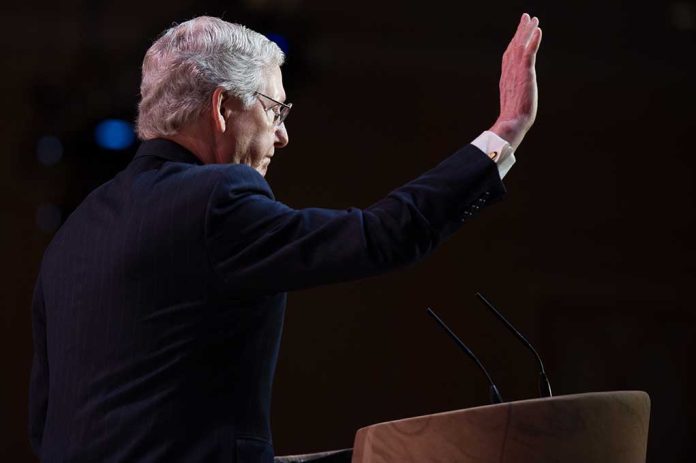 Where Democrats Are Outspending Republicans the Most
(RepublicanReport.org) – The debate around the influence of money in politics has been a lively one for some time now; many people feel the rich have too much sway over electoral matters. A new Breitbart report on the disparity between the campaign coffers of Republicans and Democrats contains some alarming revelations for Conservatives.
The article, which pulled data from a series of OpenSecrets reports, found Democrats in some of the most important competitive races across the nation in the recent midterm elections vastly outspent their Republican opponents. In Arizona, for example, incumbent Senator Mark Kelly (D) outspent GOP challenger Blake Masters by a factor of 7.5.
Several Republican Senate candidates in key races were buried by an avalanche of Democrat campaign spending. https://t.co/FGhQHXU7JG

— Breitbart News (@BreitbartNews) November 28, 2022
It wasn't just losing candidates who were affected by this trend. Conservative JD Vance managed to win his US Senate race in Ohio despite spending just $9 million, compared to the $44.5 million spent by Democratic opponent Tim Ryan.
Most of the Republicans named in the report entered their races with the backing of former President Donald Trump. This may have been why they didn't have access to the same level of funding as their opponents; in the lead-up to the elections, it emerged some major Republican donors were refusing to fund Trump-aligned candidates.
Now, all eyes are on the Georgia runoff election between Raphael Warnock (D) and Herschel Walker (R). Warnock has more than $29 million on hand, while Walker has just $9.8 million. Will money be a factor here, too? We'll find out soon.
Copyright 2022, RepublicanReport.org