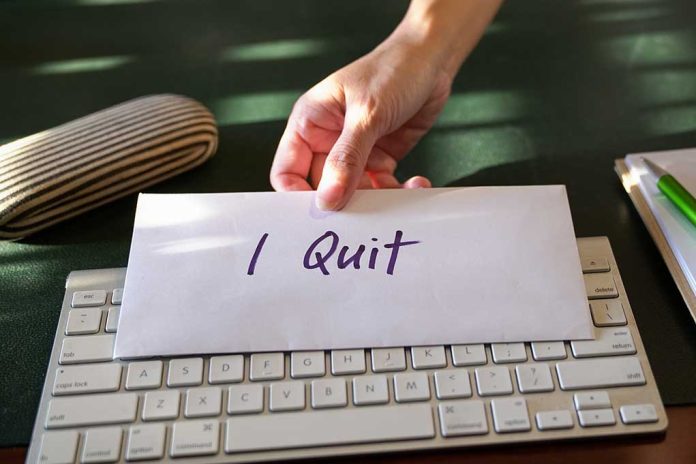 (RepublicanReport.org) – The public typically expects political leaders and candidates to conduct themselves in a way befitting the positions they hold. Of course, they sometimes fall short of that standard; in some cases, very far short indeed. One Democratic candidate for a US House of Representatives seat in Oklahoma recently suffered a major political setback after an embarrassing incident.
Abby Broyles has announced via Twitter her campaign for Oklahoma's 5th Congressional District is over. Broyles had come under fierce criticism after a story about her conduct at a sleepover party for pre-teen girls came to light. The Democratic candidate reportedly went on a drunken rant in front of the young women, calling some of them names and causing at least one girl to leave the room in tears. At least one of the alleged instances of name-calling was racially discriminatory.
Today I'm ending my campaign for Oklahoma's 5th Congressional District – and I'll come back stronger than ever. https://t.co/E3fh0WpihJ

— Abby Broyles (@abbybroyles) March 24, 2022
After drinking throughout the day in question, Broyles allegedly became more aggressive. As well as verbally abusing the young girls, she reportedly vomited into both a laundry basket and a pair of shoes.
Broyles initially denied these allegations outright, saying she was out of town on the evening in question. However, after multiple girls who were present on the night reported on the alleged incident and the allegations on social media refused to go away, the candidate eventually accepted responsibility for what happened.
Broyles has said she intends to resume her political career once she deals with mental health issues. She says these issues have become far worse since this incident.
Copyright 2022, RepublicanReport.org