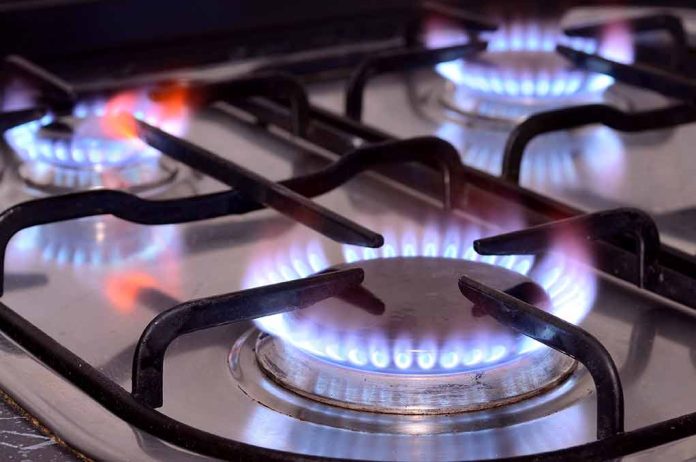 (RepublicanReport.org) – There has been a contentious debate lately about using gas stoves in homes. Some states are moving to prohibit hookups for the appliances in new constructions. Several Democratic Attorneys General have also recently expressed support for the ban.
Washington, DC, Attorney General Brian Schwalb recently took to Twitter to inform the public that 11 AGs, including himself, are requesting the federal government to do more to address the risks that gas stoves pose to public health and safety. The Democrat mentioned the appliances "emit pollutants" that can have a "negative impact" on "children & underserved communities."
NEW: Today, I'm leading 11 AGs calling for federal action to address the health & safety risks of gas stoves, which emit pollutants that have a disparate negative impact on children & underserved communities and put DC residents at risk of asthma and other respiratory illnesses.

— AG Brian Schwalb (@DCAttorneyGen) May 8, 2023
Schwalb was one of 11 Democratic AGs to sign a letter to Alberta Mills, the Secretary of the Consumer Product Safety Commission (CPSC). In it, the AGs from Maryland, New York, Oregon, Minnesota, Washington, Vermont, Rhode Island, Delaware, Massachusetts, New York City, and DC expressed their concerns regarding the harmful effects gas stoves can cause consumers.
The letter mentioned that "children are particularly susceptible" to gas appliances with inefficient or no ventilation. The Democrats mentioned this can be even more true in minority communities where people are more likely to live in "low-income" or "multifamily housing" where there's a higher chance they live in "smaller unit sizes."
The idea behind prohibiting gas stoves and appliances is that not using them reduces the amount of harmful pollutants such as carbon monoxide, nitrogen dioxide, and fine particulate matter going into the air people breathe. However, the ban could seriously impact tens of millions of people across the country. According to the letter, more than 40 million people use gas appliances to cook meals.
The US Energy Information Administration reported that in 2020, gas stoves were used, on average, eight times a week. Some areas, such as New York and DC, have made efforts to implement new regulations that prohibit the installation of gas appliances in new constructions. Could this be something the entire country eventually shifts to as more weigh the benefits of going green?
Copyright 2023, RepublicanReport.org