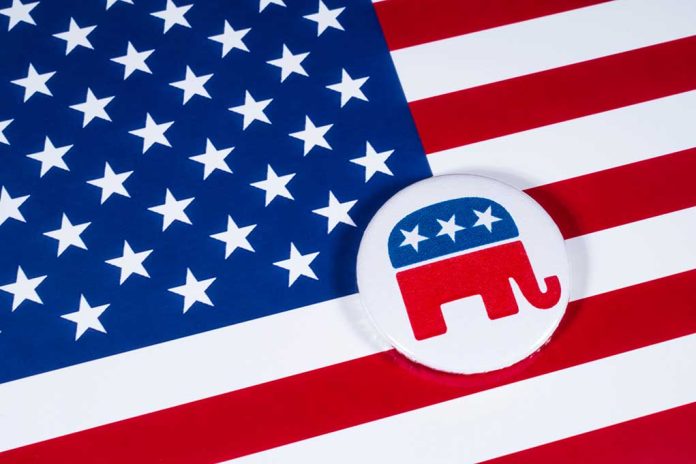 (RepublicanReport.org) – The Democratic and Republican parties are diametrically opposed on almost every issue currently facing the American people. However, it can be easy to forget that within these parties are individuals with their own unique views on issues, and that there is likely a lot of discomfort with various party stances behind the scenes. One Democratic official recently decided he'd had enough of the party and announced he was joining the GOP.
Felix Gines Leaves the Democrats to Go Red
Councilman Felix Gines, a representative of Biloxi Ward 2 in Mississippi, has made a statement announcing he's leaving the Democrats and joining the Republicans. The statement revealed Gines always had "conservative values and beliefs," meaning the GOP of today was more in line with his outlook than the Democratic Party.
Mississippi Governor Tate Reeves (R) also released a statement following news of Gines' departure from the Democrats, according to Y'all Politics. He cited the values upon which the Republican Party was founded, including limited taxation and government spending, liberty, and quality of life. Reeves said he was proud to see Gines switch sides and glad to observe the general party growth across the state.
The GOP in Mississippi is currently working on expanding its growth, having established a Minority Outreach Committee at party headquarters earlier this year.
Glenn Jeffries Makes the Switch in West Virginia
Felix Gines is not the only former liberal to join the ranks of the GOP in recent weeks. In West Virginia, State Senator Glenn Jeffries made the same move at the beginning of December. Like Gines, Jeffries stated the current Democratic Party's values no longer reflected his own. He directly blamed the increasingly leftward lean of the party for his decision to jump ship.
Jeffries' switch comes in a state whose government was already heavily Republican. Following his move to the GOP, just 3 of the 34 seats in the West Virginia Senate are held by Democrats. While Jeffries himself insisted his decision to leave the liberal party was ideological, some critics have proposed it was actually a simple case of opportunism. Del. Mike Pushkin (D), the chair of the Democratic Party in the state and a representative of the same area as Jeffries, accused his former party colleague of seeking to promote his own interests with the move.
Do you think this trend of departures from the Democratic Party could continue? What do you believe is the reason why politicians are deciding to make the switch?
Copyright 2022, RepublicanReport.org