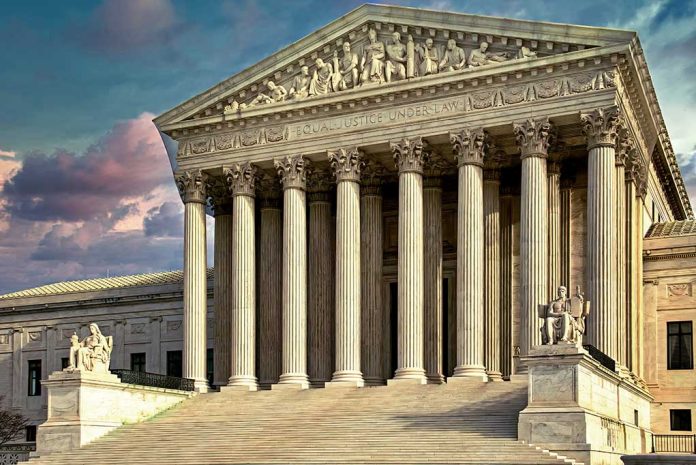 (RepublicanReport.org) – All eyes are on the US Supreme Court at the moment as it decides a crucial Mississippi case dealing with access to abortion. If the nation's highest court supports the state's law, it could make it more difficult to procure abortions in conservative states. So naturally, Liberals are unhappy with this and are trying to think of a way around it.
Several Democratic lawmakers have come forward to voice their support for the prospect of packing the Supreme Court — that is, increasing the number of judges on the bench. Senator Ed Markey (D-MA), for example, accused the high court of having a "stolen far-right majority" and posited "expanding the Supreme Court" through legislative action was the only way to remedy the situation.
We cannot allow the fate of the constitutional right to abortion to be left to a Supreme Court with a stolen far-right majority. It is up to us in Congress to protect this right with federal legislation and to restore balance to the judiciary by expanding the Supreme Court.

— Ed Markey (@EdMarkey) December 1, 2021
Rep. Adam Schiff (D-CA) has also come out in favor of packing the court. He alleged SCOTUS had become a partisan body, and therefore it's unsuitable to administer legal precedent. Senator Tina Smith (D-MN) drew on her own experience as an employee of Planned Parenthood in voicing her support for a court that would support abortion, as well as the expansion of the Supreme Court.
I worked at Planned Parenthood and know what this would mean for women. If the Court takes this action, led by Republican justices, it's impossible to argue they are not partisan. #ExpandTheCourt

— Senator Tina Smith (@SenTinaSmith) December 1, 2021
It seems Liberals are simply pandering to the more radical elements of their voter base.
Copyright 2021, RepublicanReport.org