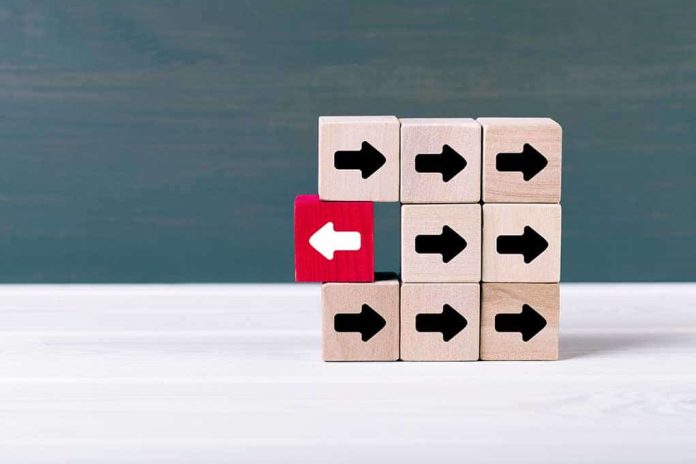 (RepublicanReport.org) – Sen. Joe Manchin (D-WV) occupies a strange section of the Washington, DC political landscape. As a Democrat, he shares party affiliation with radicals like the Squad, but he's regarded as one of the most conservative Democrats in Congress, and frequently opts to cross party lines when it comes to discussions around certain policies or bills.
It looks like Manchin is about to come to the aid of the political right once again in the context of election legislation. On Sunday, June 6, the Charleston Gazette-Mail published an op-ed by Manchin entitled "Why I'm voting against the 'For the People Act'." The act is the Democrats' attempt to radically overhaul the rules around elections, such as by extending early voting and the availability of absentee ballots.
"Voting and election reform that is done in a partisan manner will all but ensure partisan divisions continue to deepen,'' Sen. Joe Manchin of West Virginia wrote in a home-state newspaper, the Charleston Gazette-Mail. https://t.co/lrSylYPKsw

— Tom Beaumont (@TomBeaumont) June 6, 2021
Manchin commented that "partisan voting legislation" would do further damage to our already weakened democracy. He highlighted that although some Republicans had voted to impeach Trump, they were opposing the bill.
Manchin is absolutely right when he says election reform must be a bipartisan effort. With public trust in politicians at historic lows, our leaders need to do all they can to reassure voters that future elections will be secure and reliable.
Copyright 2021, RepublicanReport.org