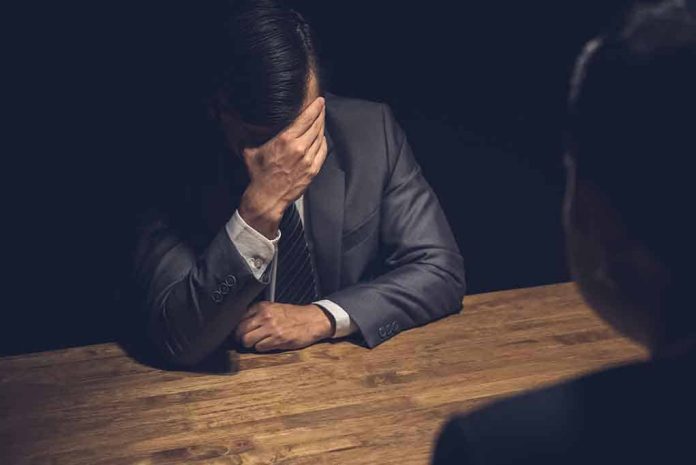 (RepublicanReport.org) – In August 2021, a disgruntled Michigan voter pleaded guilty to a charge of conspiring to commit a kidnapping. The target of this conspiracy was none other than controversial Democratic Governor Gretchen Whitmer. Ty Garbin (25), the offender, had become upset over Whitmer's policies about the management of the COVID-19 pandemic. He accepted a plea deal involving a custodial sentence of six years and three months.
Garbin was part of a militia group called Wolverine Watchmen. Analysts initially expected the trials of the others involved in the plot to go smoothly as well. However, what has since transpired has been anything but.
The FBI's Involvement in the Plot
Part of Garbin's plea deal required him to testify against his co-conspirators; Kaleb Franks, Brandon Caserta, Daniel Harris, Adam Fox, and Barry Croft. These men claimed their involvement in the scheme was based around entrapment from federal law enforcement, specifically the FBI.
Since then, law enforcement has arrested an FBI agent and an FBI informant with links to the case whose likely failure appears to be growing every day.
On December 25, 2021, attorneys defending the five alleged co-conspirators filed a motion for dismissal in relation to the charges against them. The legal team requested the court admit 258 statements into evidence. These statements purportedly show the kidnapping plot was originally the work of FBI agents, not the men standing trial. According to the motion, through overreach of various kinds, federal agents took the lead on building the plan.
The agency allegedly agreed to pay travel costs concerning the kidnapping effort. There were also reports an informant led military training to further the plot. The defense team insists there would not have been a viable scheme had it not been for the assistance of FBI agents.
Other Issues
Richard Trask was the FBI agent who initially got the credit for foiling the kidnapping plot. However, the FBI fired him after he was arrested on a domestic violence charge; he allegedly assaulted his wife after leaving a sex party. Another agent, Henrik Impola, can also not testify, having been convicted of perjury in a different case. Yet another agent linked to the case, Jayson Chambers, reportedly used the kidnapping plot against Gretchen Whitmer to further his private business interests.
This case rests on whose idea it was to kidnap Gov. Whitmer. Was it the defendants or the FBI? It looks like the defense team stands a decent chance of persuading the court it could have been the latter.
Copyright 2022, RepublicanReport.org