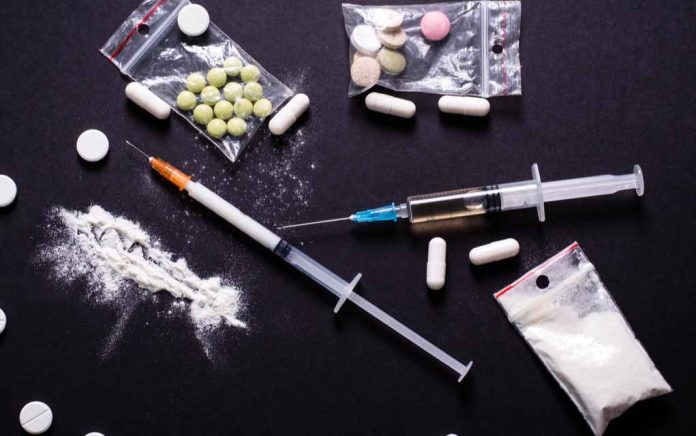 (RepublicanReport.org) – In recent years, we've increasingly heard about the deadly synthetic opioid fentanyl. Dealers use the compound to increase the potency of heroin and other opiates; however, this comes at a cost for users. Fentanyl is highly toxic, and the number of overdose deaths related to the substance has skyrocketed in recent years. Now, the Drug Enforcement Administration (DEA) has shed new light on the reason for this significant problem.
On Thursday, December 16, DEA Administrator Anne Milgram revealed Mexican drug cartels are responsible for flooding the US market with fentanyl-laced pharmaceutical products. Buyers often go to what they think are reputable online stores to buy drugs like Xanax, Adderall, and Oxycodone, believing the products they're buying to be genuine but get fentanyl-laced counterfeit pills.
Milgram shared the cartels acquire chemicals to make their pills in bulk, often in China. They then mass-produce pills in industrial labs before trafficking them into the US.
DEA: Criminal drug networks are flooding U.S. with deadly fentanyl – https://t.co/3dLnaFfud6 #OANN

— One America News (@OANN) December 17, 2021
Statistics show between May 2020 and April 2021, over 100,000 people in the US have lost their lives from drug overdoses. In addition, DEA agents have seized more than 20 million counterfeit pills and 15,000 pounds of fentanyl this year.
Milgram did not share details of any plan to reverse this trend. So how much longer can this go on before the Biden administration takes decisive action?
Copyright 2021, RepublicanReport.org