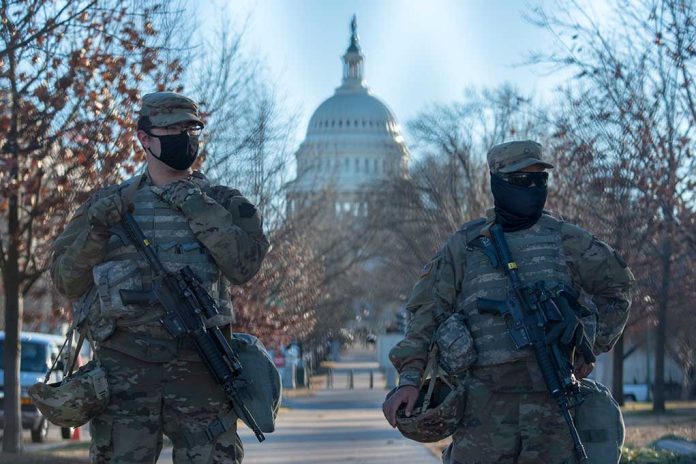 US National Guard Deployment REQUESTED – No Joking Matter
(RepublicanReport.org) – Since President Joe Biden stepped into the White House, his administration has faced serious criticism for its handling of border issues. Recently, state governors in border regions have been dealing with the pile-up of undocumented migrants by sending them to other cities on buses, including Washington, DC. Now, DC Mayor Muriel Bowser (D) is seeking military assistance in her efforts to manage this influx.
On Thursday, August 11, Bowser wrote to Secretary of Defense Lloyd Austin to request clearance to deploy the DC National Guard to "help prevent a prolonged humanitarian crisis." According to the letter, the mayor wants "logistical support" for a period of 90 days starting on or before August 22. She also requested permission to use the DC Armory, or a similar facility, for the provision of respite services.
We need help from our federal partners as we seek to stabilize and manage our operating environment in this critical moment.

I have been honored to work with the men and women of the DC National Guard many times and today we renewed our request for their assistance. pic.twitter.com/FOivGilYZ5

— Mayor Muriel Bowser (@MayorBowser) August 11, 2022
The correspondence follows the rejection of her initial request by the Pentagon the previous week. Bowser referred to this in her letter, clarifying that she was asking for just 90 days of assistance —with the possibility of a "reevaluation the mission" in December — not an open-ended deployment.
According to an Epoch Times report on the story, Austin's office has acknowledged receiving Bowser's request. However, a spokesperson would not comment on the likely response, only stating the Defense Secretary and his staff were working to come to a decision.
Copyright 2022, RepublicanReport.org