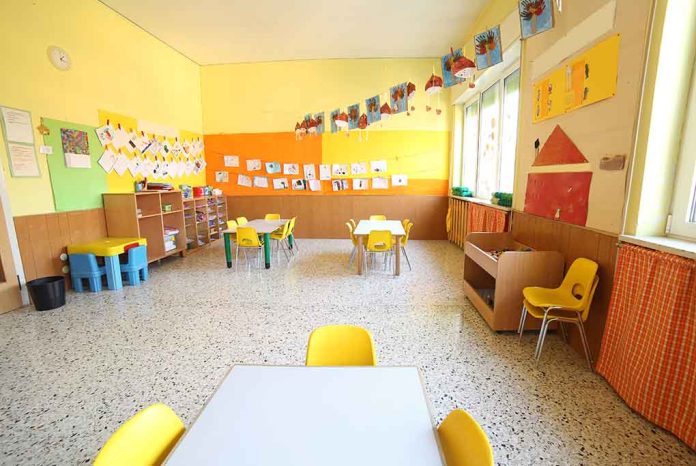 Daycare Owner CHARGED – Serious Allegations Made!
(RepublicanReport.org) – When parents entrust their young kids to care facilities while they work during the day, they do so in the belief their children will be looked after carefully. Sadly, this isn't always the case. One shocking story of abuse arising from a daycare center in Griffin, Georgia, has caused outrage in the media.
Local authorities began investigating 61-year-old daycare facility owner Connie Pound after a number of parents who used her services complained about injuries their children had sustained on her premises. One 1-year-old came home with injuries on multiple occasions, with the most serious being a broken leg. According to reports, police initially dismissed some of these injuries as being the result of accidents. Two years later, they were forced to take the matter more seriously after a larger number of individuals raised concerns.
Connie Pound, 61, has almost three dozen charges against her. The victims are all children who attended her daycare. https://t.co/vMDQa01oob

— FOX 5 Atlanta (@FOX5Atlanta) August 26, 2022
Now, Pound has over 30 charges of child abuse against her, all of which reportedly relate to incidents that took place in her daycare center. One mother, Macy Jones, is quoted by WSB-TV saying she's "angry and sad" as a result of the betrayal.
After law enforcement detained Pound in Spalding County Jail, she was released on a $125,000 bond. An investigation into the matter is ongoing, and authorities are reportedly seeking information on the harms children suffered over the course of a number of years. Police say they're not releasing many details until the probe concludes out of respect to the children affected.
Copyright 2022, RepublicanReport.org