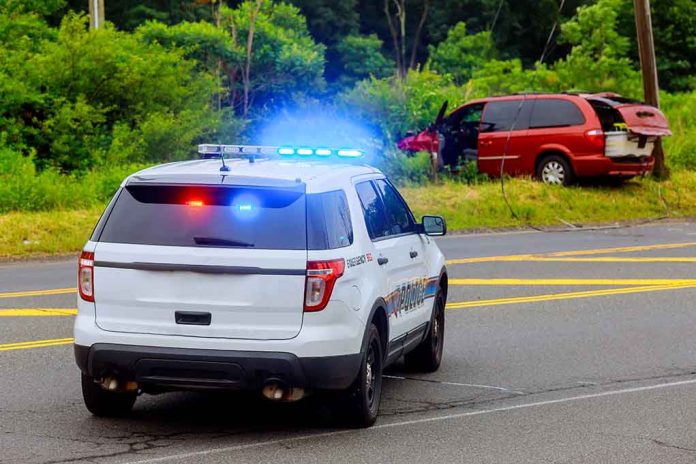 Manhunt OVER – Killer Convict Taken Down!
(RepublicanReport.org) – Last week, the community of Leon County, Texas, mourned the loss of five of its residents following their violent murders. The victims were 66-year-old Mark Collins and his four grandchildren; Bryson Collins (11), Hudson Collins (11), Carson Collins (16), and Waylon Collins (18). The suspected perpetrator of this crime died in a shootout with law enforcement following a major manhunt.
Gonzalo Lopez was serving a life sentence for murder and aggravated kidnapping when he managed to escape from a prison vehicle on May 12. According to reports, Lopez managed to cut his way out of a protective cage within the vehicle before allegedly stabbing the officer who was behind the wheel. He tried to escape by driving the bus himself, but another officer shot out the tires, forcing Lopez to flee into nearby woods on foot.
Fugitive #GonzaloLopez has been killed by authorities. The convicted murderer was linked to the killing of a family of 5 this week in #Texas while on the run. https://t.co/QK0ocMp16S

— Audrey Conklin (@audpants) June 3, 2022
This gave rise to what officials believe was the largest concentrated manhunt in the state in decades. Hundreds of police officers from various agencies participated, searching for Lopez on foot, on horseback, and in helicopters. Police dogs were also involved in the effort.
Authorities reportedly unveiled Lopez as the prime suspect in the Collins case just hours before engaging the fugitive in a shootout that resulted in his death on Thursday, June 2. Investigators believe he fled the scene of the murder in a white Chevrolet Silverado he stole from the Collins property.
Copyright 2022, RepublicanReport.org