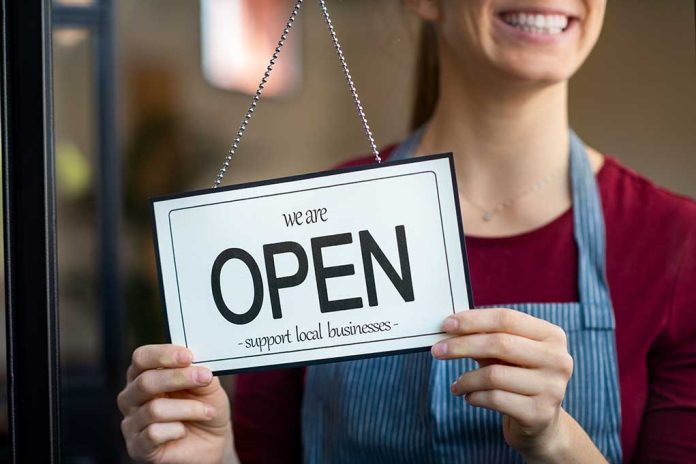 (RepublicanReport.org) – The rate of violent crimes in cities across the United States has been steadily creeping upward in recent years. As things have started getting really bad, businesses and residents are feeling the pain. A recent report from Fox Business highlighted just how dire the situation is for many small businesses at the moment.
Rains PDX, a store based in Portland, Oregon, was among the businesses to share details of its experience for the article. A note pinned to the door of the store announcing its closure in the fall of last year revealed it had 15 break-ins over the course of 18 months. Making matters worse, the business was unable to successfully file an insurance claim after the third one.
The owner at Rains tells me after five break-ins in about three weeks, she made the sudden decision to permanently close. Staff here are putting pressure on the city to look after small businesses dealing with ongoing challenges with crime. pic.twitter.com/XyP2p6PR6W

— Megan Allison (@mallisonKATU) November 26, 2022
Another business owner in San Antonio, Texas, recounted that she was forced to close her brick-and-mortar restaurant after a series of criminal incidents over the course of eight months. She said the worst incident occurred when someone stole the air conditioner from the outside of her building, presumably to sell for scrap. This forced her employees to work for weeks during the summer without AC.
What do you think state and federal governments should be doing to protect small businesses from the crime wave?
Copyright 2023, RepublicanReport.org