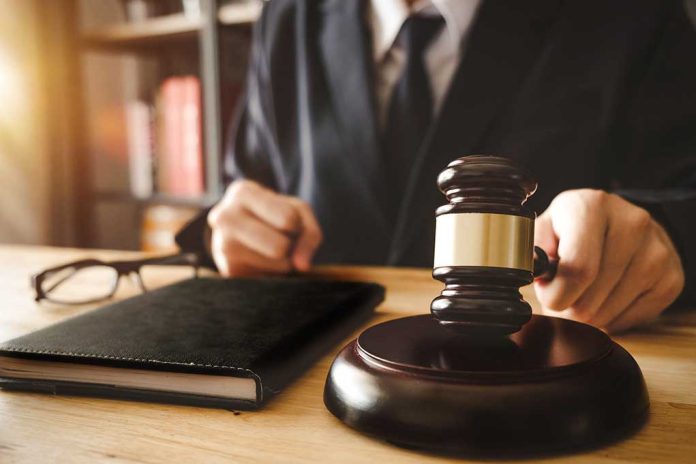 (RepublicanReport.org) – Since the very beginning of President Joe Biden's time in the Oval Office, immigration has been a major challenge for him. Biden reversed many of the policies of his predecessor Donald Trump, and many Conservatives feel that has contributed to the pressure US Customs and Border Patrol agents have been under for many months trying to contain the flood of immigrants.
The Biden administration is now updating parts of its immigration strategy, but a federal judge recently blocked some of its new provisions.
What Biden Was Trying to Do
In 2021, Homeland Security Secretary Alejandro Mayorkas implemented changes to the DHS approach to immigration enforcement. In a bid to use scarce resources more sensibly, according to Mayorkas, the DHS would focus proportionately more of its efforts on immigration offenders posing a threat to society. Similarly, those illegal immigrants who were not causing problems and contributing positively to society would not be targeted as heavily.
The directions Mayorkas issued marked a step away from the approach of the Trump administration. When Donald Trump was in office, DHS agents had much more freedom to pursue and try to deport immigration offenders.
This new official guidance is part of a broader strategy on Mayorkas' part. He has met with ICE officers in person to encourage them to be selective when making immigration arrests.
What's the Problem?
US District Court Judge Michael J. Newman, who was appointed by Trump, granted a preliminary injunction in line with requests from GOP officials in Montana, Arizona, and Ohio. He pointed out the DHS was not currently targeting certain immigration offenders because of its new narrower priorities.
According to Newman, the Republican officials were likely correct in their assertion that Mayorkas' new priorities were not in line with the intent of Congress. The judge also said he believed the priorities put an unfair burden on states and contravened federal policymaking rules.
This ruling comes as ICE reported its rates of deportation and arrest of immigration offenders from within the United States were at their lowest levels in years, according to The Washington Post. This statistic should not be confused with border arrests, which have been at record levels in recent months.
Newman's ruling does not completely do away with prioritization when it comes to immigration enforcement. Instead, it sets out specific instances in which Mayorkas' rules may not apply, such as where there is a recent removal order in relation to a suspect.
Do you think this ruling marks a step in the right direction?
Copyright 2022, RepublicanReport.org