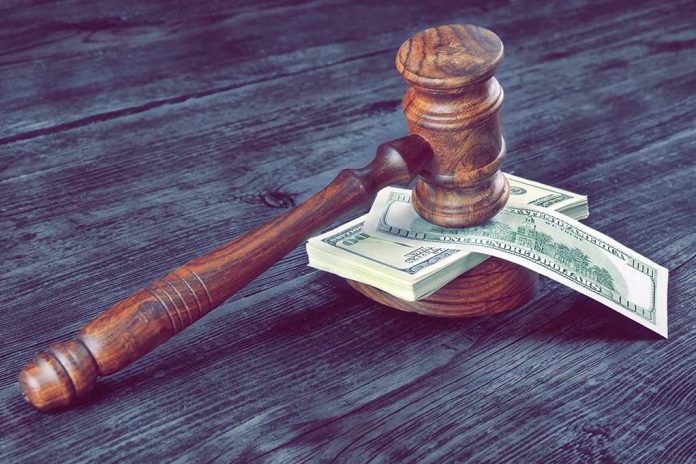 Child VICTIMS – Judge Gives Massive Order!
(RepublicanReport.org) – The judiciary is the branch of government designed to exercise checks and balances on the elected officials in legislative and executive bodies. Courts often succeed in identifying and stopping corrupt or harmful actions by individuals in the other branches. In one recent story out of Pennsylvania, however, a pair of judges was at the center of an illegal scheme.
Ciavarella & Conahan Must Pay Over $200 Million
Former Keystone State judges Michael Conahan and Mark Ciavarella operated an illegal scheme that saw thousands of young people sent to for-profit juvenile detention centers for minor infractions of the law over a period of several years. It emerged that the pair was receiving payments from investors with ties to two privately run detention facilities in exchange for passing out harsh sentences.
US District Judge Christopher Conner just ordered the pair to pay over $200 million to around 300 plaintiffs. The verdict puts an end to the years-long civil suit.
An in-depth report on the case from the New York Times highlights just how bad the situation became in Luzerne County's juvenile justice system prior to the discovery of Conahan and Ciavarella's scheme. It states that some attorneys told parents not to waste their money hiring them because they wouldn't get a chance to speak. CBS News reports that some of the children who ended up behind bars for petty offenses were as young as eight.
Conner was scathingly critical of the two defendants in his official judgment. He highlighted the fact that many of the victims were highly vulnerable, suffering from mental health problems and other issues. He also reported that some of the young people caught up in the judges' scheme eventually succumbed to suicide and drug overdoses.
What Happens Now?
According to a report from NPR, plaintiffs in this case are unlikely to see a significant portion massive damages the two former judges were ordered to pay. Regardless of this reality, an attorney for the plaintiffs stressed the importance of having a "federal court that recognizes the gravity of what the judges did to these children" in their formative years, NPR reported.
In addition to the latest ruling, the former judges are currently serving criminal sentences for their actions. Ciavarella is in federal prison in Kentucky, where he is serving a 28-year sentence for his role in the illegal scheme. Conahan received a sentence of 17 years, although he's been on home confinement since the early COVID-19 outbreak.
Copyright 2022, RepublicanReport.org