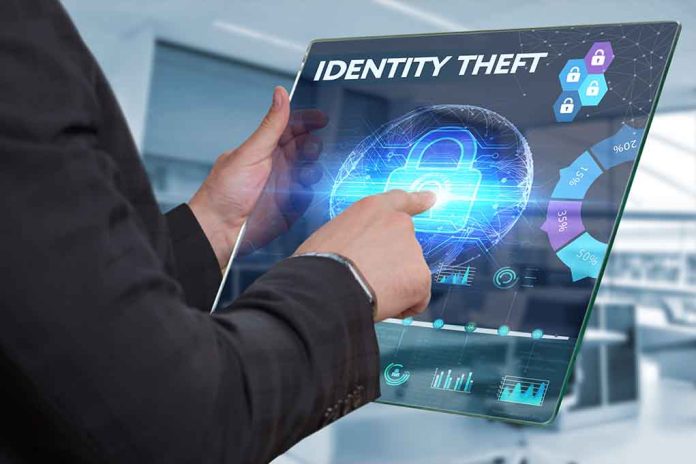 Couple Charged in SHOCKING Identity Theft Case – You Won't Believe This
(RepublicanReport.org) – Identity theft is a serious crime that can allow perpetrators to live new lives, running up debts they'll never have to pay, using the Social Security numbers of their victims, and existing without the difficulties associated with a criminal record. A story recently emerged about a military contractor and his wife in Hawaii who have allegedly been living on stolen identities for four decades.
According to reports, Gwynn Darle Morrison and Walter Glenn Primrose were living under the names of two deceased children for around 40 years prior to their arrest in Oahu on Friday, July 22. The couple reportedly told family members they were entering witness protection when they left their Texas home without warning.
According to a report from Oxygen, Assistant US Attorney Wayne Myers revealed that the couple, who went by the names of Bobby Edward Fort and Julie Lyn Montague, told people in their new state of residence that they were there to evade financial and legal difficulties. Primrose even said he couldn't be in photographs because he was a government agent.
A U.S. defense contractor and his wife, who lived for decades under the identities of two dead Texas children, have been charged with identity theft and conspiring against the government, according to federal court records unsealed in Honoluluhttps://t.co/vmJefg63mb

— WCBD News 2 (@WCBD) July 28, 2022
Photos of the pair wearing KGB jackets in the 1980s fueled allegations that they may be spies. Their federal defense attorney has denied this claim.
Primrose and Morrison now face multiple charges, including lying on a passport application, conspiring against the US, and stealing identities.
Have you ever been the victim of identity theft?
Copyright 2022, RepublicanReport.org