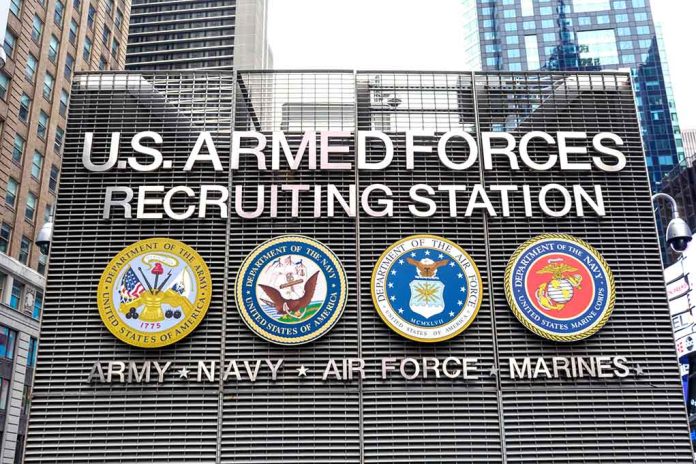 Could Biden Admin's Student Debt Plan Impact Military Recruiting?
(RepublicanReport.org) – There has recently been a lot of controversy over the Biden administration's plan to erase a portion of student debt for millions of American borrowers. Some feel the scheme is unfair to taxpayers who didn't attend college or take out student loans. Now, another potential issue has arisen; GOP lawmakers are suggesting the relief program may negatively impact military recruitment.
On Thursday, September 15, 19 Republican members of the House of Representatives, led by Rep. Pat Fallon (R-TX), sent a letter to President Joe Biden expressing their concern his debt forgiveness initiative will devalue the military's own ability to lower the cost of education. The lawmakers contend the military's payment of student expenses and debts is "a driving factor" in the decision to enlist for many people.
The letter highlights that recruitment is a serious problem for the armed forces already, with multiple branches such as the Army and National Guard being well short of their recruiting goals for this year.
The military is facing a recruiting crisis and some of its best tools to address this are the GI bill and student loan forgiveness programs.

Rep. Gallagher joined @RepPatFallon in demanding answers from POTUS on how cancelling student debt could make the recruiting crisis worse. pic.twitter.com/VGCTwYdOD5

— Rep. Gallagher Press Office (@RepGallagher) September 15, 2022
The lawmakers concluded the letter by inquiring whether the Biden administration considered military recruitment when announcing its debt forgiveness scheme, what plan officials have to offset potential recruitment losses, and how they're improving the Public Service Loan Forgiveness programs to ensure beneficiaries are getting paid on time.
What do you think? Could student loan forgiveness actually have a negative impact on military recruitment efforts?
Copyright 2022, RepublicanReport.org