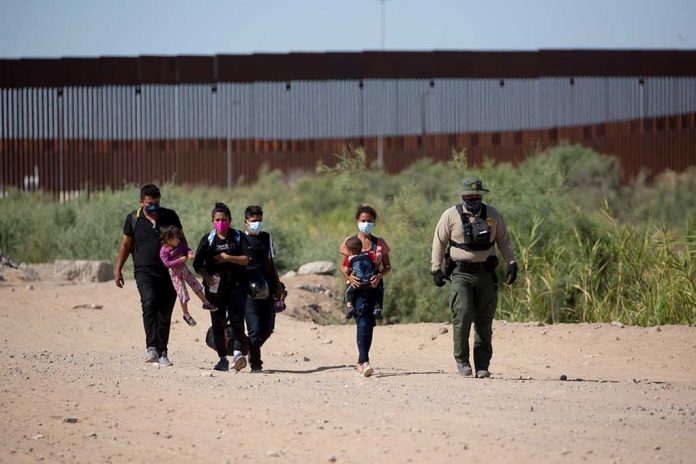 Young Woman Caught in Alleged Migrant Smuggling Scheme
(RepublicanReport.org) – Issues related to the southern border have continued as President Joe Biden approaches the halfway point in his first term in office. There has been a major uptick in the smuggling of drugs and people across the border, feeding an already out-of-control problem. One disturbing story out of Arizona shows just how bad things can get in the border regions.
Law enforcement officials in the city of El Mirage, AZ, say they have arrested a woman on suspicion of her involvement in a large scheme to smuggle migrants across the southwest border. The suspect, 24-year-old Tania Estudillo Hernandez, was apprehended during a traffic stop with a Guatemalan national in her vehicle. Prior to her arrest, officials say, she was transporting up to 100 migrants per month, and charging each individual up to $15,000 for assistance in getting into the US.
Arizona woman smuggled hundreds of illegal immigrants across border for 15K each: police https://t.co/X5yzEeJgN3 pic.twitter.com/eX3H99bD4o

— New York Post (@nypost) September 25, 2022
The authorities also received a report that people were being held against their will at a house in the area. Officers later discovered there were several kidnapping victims at the property in question, including the spouse of the person who called.
During a search of Hernandez's property, police officers found a number of firearms. They say the evidence indicates the 24-year-old was the director of a smuggling scheme, but authorities are still investigating.
Do you think there's more our authorities or leaders could be doing to help address these kinds of smuggling issues?
Copyright 2022, RepublicanReport.org