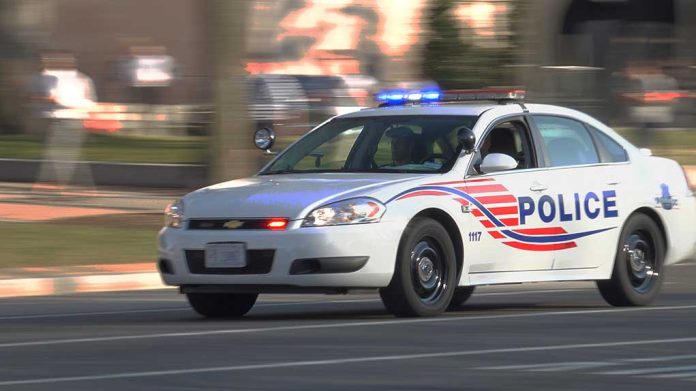 (RepublicanReport.org) – We trust our police officers to do all they can to protect our safety. Sadly, in some cases, our men and women in blue fail to live up to the standards we set for them. In a tragic recent story out of Louisiana, a police officer chasing after an alleged criminal crashed into a car carrying two young women, fatally injuring them both.
Officer David Cauthron (42), with the Addis Police Department in Louisiana, was in pursuit of 24-year-old Tyquel Zanders following reports he had stolen a car and had led police on a high-speed chase around the area. Some onlookers reported that Zanders' vehicle reached speeds of 110 miles per hour while he was on a highway, and that he sped through several red lights in an attempt to escape the cops.
According to eyewitness reports, Cauthron approached an intersection at high speed when traffic lights had already been on red for around 20 seconds. He ran through the intersection and T-boned the car in which Maggie Dunn (17) and Caroline Gill (16) were traveling, along with Dunn's brother, Liam Dunn (20). The two girls both died at the scene, and Liam Dunn remains in critical condition in the hospital.
Cauthron is now facing one count of negligent injury and two counts of negligent homicide.
2 innocent cheerleaders killed in high-speed chase, cop and suspect both charged: 'If it involves putting human life in danger, stop the d**n pursuit' https://t.co/8clZwpksTM

— TheBlaze (@theblaze) January 5, 2023
Zanders will also have to answer for his alleged part in the deaths of Dunn and Gill. According to reports, he's facing two counts of manslaughter, and will face a third if Liam Dunn does not recover from his injuries. He's also been charged with home invasion, theft of a motor vehicle, and aggravated flight from a police officer.
What do you think an appropriate punishment would be for David Cauthron and Tyquel Zanders, if they are found guilty of the charges facing them?
Copyright 2023, RepublicanReport.org