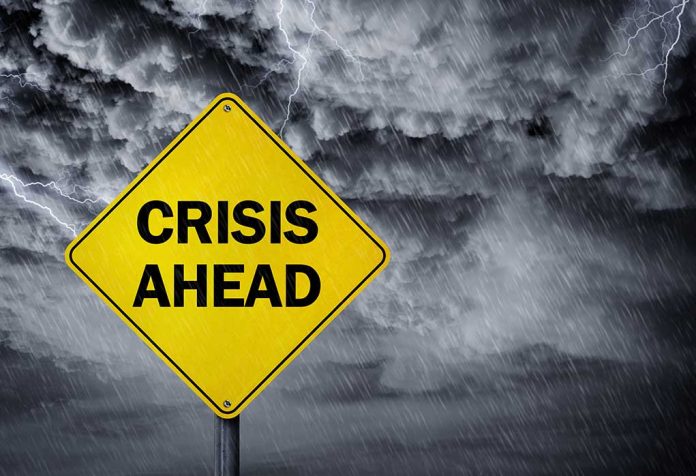 (RepublicanReport.org) – In January 2021, Americans arguably saw the biggest election-related crisis in American history. There were significant disagreements about the legitimacy of the vote count. Many thought Congress should have considered all the questionable vote outcomes in the November presidential election before its final certification of the votes. With the midterms just around the corner, some analysts are starting to question whether something similar might happen again.
In December, Saxo Bank published its "Outrageous Predictions" for 2022. Among them was an article speculating the country's next major elections could bring about a "constitutional crisis."
The report recalls the death threats some extremists leveled against election workers in Georgia during the counts for the two Senate runoff elections at the beginning of 2021. It speculates such bad actors might go to work again in 2022, potentially causing significant disruptions in certifying votes. This could, the report muses, even be enough to delay the new sitting of Congress.
Constitutional crisis in 2022? This one minute "outrageous prediction" makes the case: https://t.co/GUir2GdKD0

— Edward Kierklo (@ekierklo) December 13, 2021
A significant factor in this theory is the slim differences between the two parties in both chambers of Congress at the moment. The Democrats have just a handful of seats to spare in the House of Representatives, while the Senate is split 50/50.
Is the article onto something, or did the author simply get carried away?
Copyright 2021, RepublicanReport.org