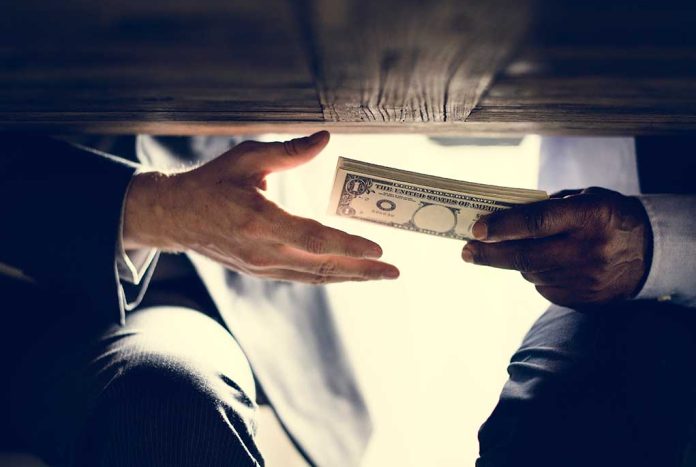 (RepublicanReport.org) – Few things are as injurious to the reputation of a politician as allegations of corruption or financial impropriety. Of course, that doesn't stop lawmakers and officials from engaging in unlawful behavior when it comes to their finances. The latest story of this nature surrounds a Democratic lawmaker from New York.
On Monday, April 4, the Foundation for Accountability and Civic Trust (FACT) filed a complaint with the Office of Congressional Ethics (OCE) regarding alleged stock transactions made by Rep. Tom Suozzi (D-NY). The watchdog group claims Suozzi did not disclose in a timely fashion, at least 31 trades made over a number of years. The total value of the undisclosed transactions sits at around $885,000.
Rep. @Tom_Suozzi failed to disclose—as required by congressional rules—at least 31 stock transactions valued at over $885,000, including several made over 4 years ago, according to a non-profit government watchdog. https://t.co/K6Tib4ipO5

— The Epoch Times (@EpochTimes) April 5, 2022
The trades were of shares in companies of various kinds, including Big Tech giants Apple and Verizon Communications, aluminum wheel manufacturer Superior Industries International Inc., and vehicle manufacturers Boeing and Caterpillar. Some of these trades were in the stock of companies who stood to benefit or lose out from the legislative activities of Congress, according to the complaint.
According to a report on the story from the Epoch Times, lawmakers must report any trade of more than $1,000 no more than 45 days after execution. The FACT complaint alleges Suozzi waited four years to disclose some of his trades.
Copyright 2022, RepublicanReport.org