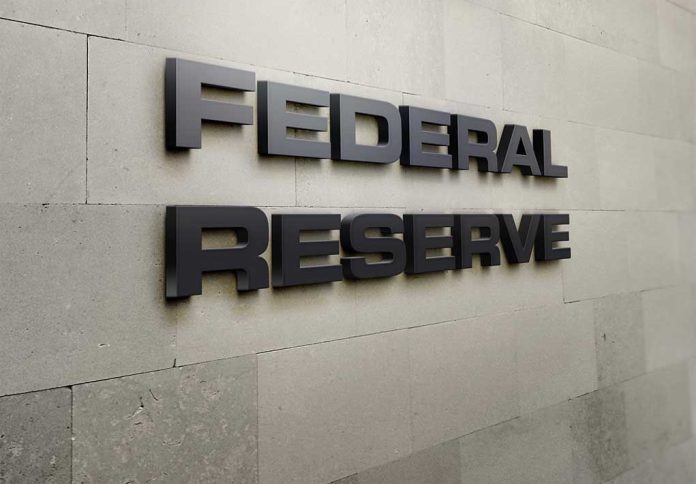 Chinese INFILTRATION Plot – Lawmakers Release Disturbing Findings!
(RepublicanReport.org) – The Chinese Communist Party (CCP) poses a broad range of threats to the stability of world politics, and the United States is at the forefront when it comes to limiting its influence. Recently, worrying details emerged of a Chinese scheme to compromise America's Federal Reserve.
The CCP Attempted To Infiltrate the Fed, According to Congressional Report
According to a report in the Wall Street Journal, Republican members of the Senate Committee on Homeland Security and Governmental Affairs unearthed a large-scale alleged scheme by Chinese officials to steal nonpublic information from the Federal Reserve. While it's not clear if any sensitive data ended up in the hands of the CCP, the material the operation targeted would have been very valuable to bad actors seeking to undermine the US. This is because of the crucial functions the Fed executes, such as setting interest rates and supervising the national financial system.
The CCP allegedly attempted to carry out this operation by approaching Fed workers and offering them jobs. Chinese officials would ask the employees to work for them under contract, often enticing them with substantial cash bonuses. The allegations suggest that in return, the Fed operatives were asked to hand over nonpublic data related to interest-rate policies and economic performance, among other things.
One economist who found himself in this position was reportedly detained four times and had his phone calls monitored as Chinese officials pressured him to share information on various US economic policies.
China Rejects the Report, Maintains Its Innocence
Perhaps unsurprisingly, CCP officials have been quick to deny these reports. According to a piece by the Associated Press, China has denounced the WSJ article as a "political lie." A representative of the foreign ministry, Zhao Lijian, alleged the report had "no factual basis" and took aim at the "Republican lawmakers… [with] ill intentions" who had come up with the supposed falsehoods. He went on to claim that anti-China sentiment within US political circles was the reason this story emerged.
There was also resistance to the publication from within the US. Federal Reserve Chair Jerome Powell wrote a letter to Senator Rob Portman (R-OH), who led the Senate Committee investigation. Powell rejected the suggestion that his agency's approach to security around threats like this was insufficient, questioning the accuracy and fairness of the Committee's findings. The Fed started prohibiting its workers from accepting foreign contracts from nations, including China, following the initiation of the Congressional probe, according to the WSJ article.
What do you think? Should we be worried about bad actors from China or elsewhere, trying to compromise sensitive data belonging to our top federal organizations?
Copyright 2022, RepublicanReport.org