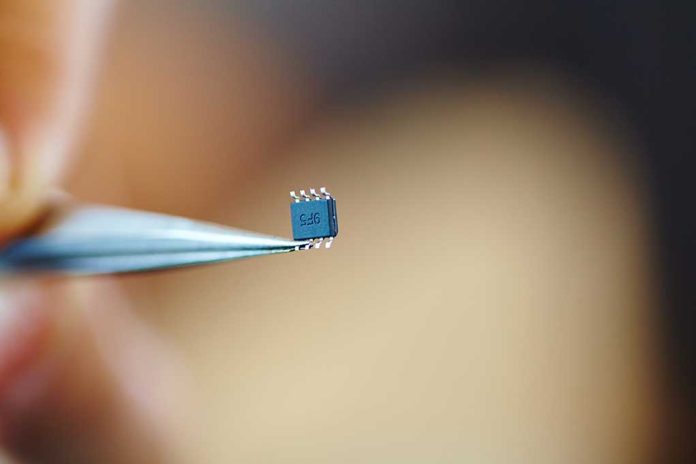 US Lawmakers FINALLY Reach a Decision To Compete With China
(RepublicanReport.org) – Over the last year or so, the shortage of semiconductors has been causing huge issues in the global economy. The tiny components are essential parts of many modern products, from gaming consoles to automobiles, and manufacturers' inability to get them in sufficient quantities has led to bottlenecks in supply. Part of the reason for the lack of chips has been the instability in Taiwan, as the island is one of the biggest producers globally. Now, though, the United States Senate is attempting to put our nation in a position to compete as an international semiconductor producer.
Congress Gives the Green Light for Semiconductor Funding Bill
On Wednesday, July 27, the Senate voted to release $280 billion in funding for the domestic semiconductor industry by passing the CHIPS and Science Act of 2022. The House also approved the bill on Thursday.
The sum of the legislation includes over $52 billion in funding for the construction of new manufacturing facilities, as well as the expansion of existing ones. It also provides for tax breaks and financial incentives for research and development.
A big part of the motivation behind this legislation was to position the US more strongly against China in terms of international competition. The Asian giant has been steadily growing its share of the global tech industry of late, and this has been an increasing source of concern for foreign policy experts.
The companies best positioned to benefit from this package include Micron Technology Inc., Intel Corp., and Applied Materials Inc., according to a report from The Wall Street Journal. Intel is already in the process of investing $20 billion in two new semiconductor production facilities in Ohio, and the firm was lobbying Congress to pass this measure in recent weeks.
Why Some Republicans Went Against the Proposal
The bill did not enjoy unanimous support in the Senate; 33 GOP lawmakers opposed it, though the 17 who voted in favor were enough to get the bill past the filibuster. Senator Rick Scott (R-FL) is one GOP lawmaker who voted no. He said he was against it because the corporations benefiting from it are already massively profitable. Other detractors opined there should have been more conditions in the bill for those companies collecting benefits from it.
The House passed the bill, as well, in a 243-187 vote. While all the objections to the bill came from Republicans, 24 GOP House Members joined the Democrats to pass it. It will now head to President Joe Biden's desk for signing.
Do you think this bill will help the United States take positive steps toward becoming a major player in the global semiconductor market? Or is it an unnecessarily generous gift to companies that are already hugely successful?
Copyright 2022, RepublicanReport.org