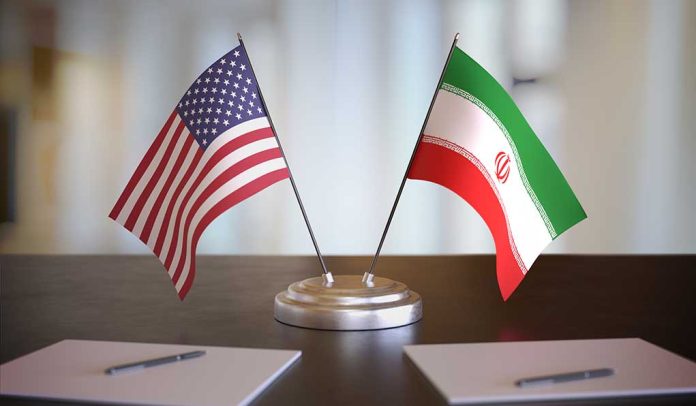 (RepublicanReport.org) – In September 2022, Mahsa Amini died in Iranian police custody following her arrest for allegedly wearing her hijab incorrectly. Since then, protests in the country have been ongoing. According to the Arab News, those uprisings have led to over 600 deaths and nearly 20,000 arrests. On February 7, one congressman introduced legislation in the House, showing support for Iranians fighting for freedom.
Representative Tom McClintock (R-CA) introduced HR Resolution 100 with bipartisan support from 171 other House members. Although the bill itself holds no legal merit in Iran or the United States, the measure is meant to show support for the Iranian people who want to live in a democratic and secular nation. The bill also publicly condemns the Iranian government for alleged terrorism and for violating human rights.
US Congress introduces resolution in support of push for democracy and freedom in #Iran https://t.co/pfE8ffB4hA #IranRevolution2013#مرگ_بر_ستمگر_چه_شاه_باشه_چه_رهبر pic.twitter.com/eQkd24PxpI

— Ali Safavi (@amsafavi) February 8, 2023
McClintock stated in a press release that he and the other representatives wanted to show they stand on the side of the protesters in Iran and against the country's oppressive regime. The lawmaker said the resolution acknowledges that Iranian citizens have been fighting for decades against the "torture, sexual and gender-based violence, and death" of women in the country. The California legislator said both Democrats and Republicans alike stand with the those who wish to come out from underneath "Iran's dictatorship."
McClintock mentioned Maryam Rajavi, leader of the Iranian opposition group People's Mojahedin of Iran, who devised a 10-point plan highlighting the path toward freedom. The lawmaker also spoke of Amini, who he said was not the "first martyr for Iranian liberation," reminding listeners of the massacre of "30,000 political prisoners" the country held in 1988 in addition to countless others.
The Arab News reported a bit more details about Rajavi's plan. The initiatives call for the right to free and fair elections, a market economy, equality for all Iranians, a peaceful foreign policy with other nations, and a nation free of nuclear weapons.
Copyright 2023, RepublicanReport.org