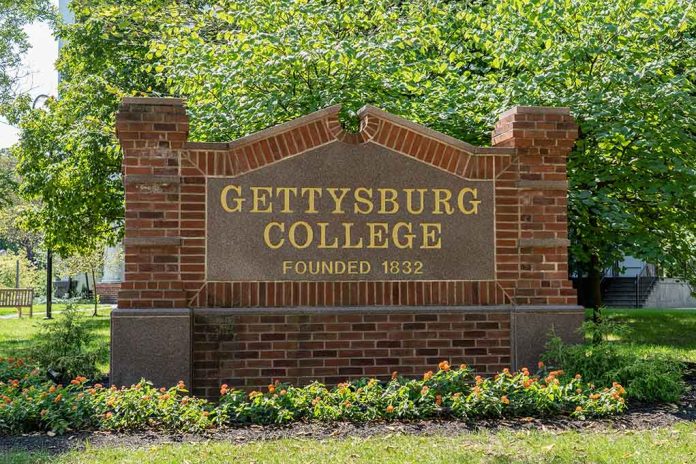 College Cancels Racist Event Targeting White Men
(RepublicanReport.org) – In the United States, the contemporary perception of racism is something white people perpetrate against people of color, such as those from the black and Hispanic communities. However, it's growing increasingly clear that white people can also be the victims of racism. One college was forced to intervene when it realized a group had scheduled a racist, anti-white event on its campus.
According to a report on the situation from Fox News Digital, the event was scheduled to take place on Saturday, November 12, at Gettysburg College in Gettysburg, Pennsylvania. An advertisement invited potential participants who were "tired of white cis men" to "come paint & write about it."
Gettysburg College postpones event for people tired of 'White cis men'https://t.co/R8Zi03CzYZ

— Jeffrey A. Setaro (@jasetaro) November 14, 2022
According to a former Gettysburg College student who spoke to Fox about the story, the college only decided to put a stop to the event when it was shared on Instagram and seen by millions of people. The individual speculated it would have sent an unfavorable message to the school's financial supporters.
A current student at the college told Fox he was not surprised by what had happened, accusing the school of promoting diversity and acceptance in theory, but doing little to promote it in practice.
Do you think this planned event was an example of racism against white people?
Copyright 2022, RepublicanReport.org